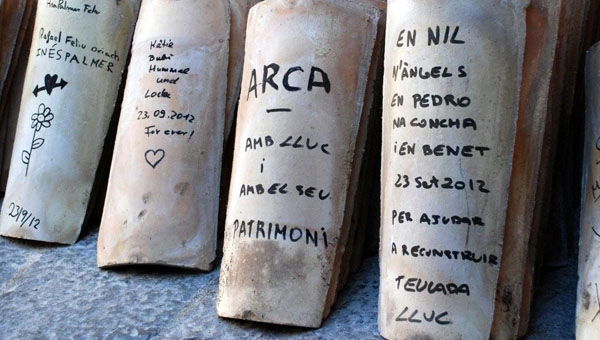 ONE of the biggest attractions of Lluc monastery has suffered a blow after the Council of Mallorca ordered them to be moved.
Roof tiles signed and dedicated by visitors, often with a little prayer, can no longer be displayed in the central courtyard as the council has ruled it is a heritage site that cannot be obstructed.
The monastery charges €2 per tile as a fundraising effort to pay for repairs. So far, 26,000 thousand have been dedicated out of the 189,100 available.