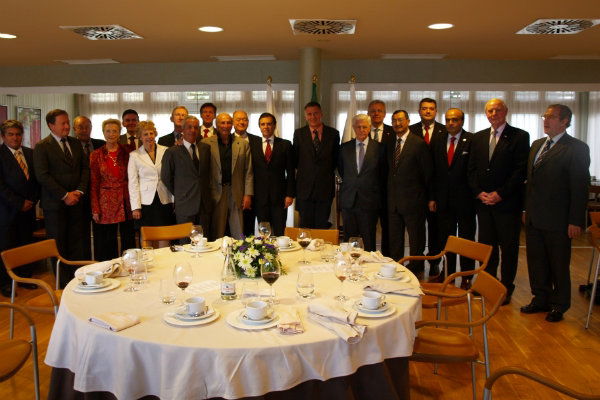 THIRTY-SIX consuls gathered in Mijas to celebrate tourism in the area.
The mayor, Angel Nozal, provided a five-course luncheon for the consuls, along with select members of the Press, including Euro Weekly News. The aim of the soiree was to strengthen relationships between each consul and debut CIO Mijas as a meeting for all foreign residents living on the Costa del Sol and as a base where to celebrate the national day celebrations of each country. CIO Mijas is also a hospitality and leisure learning centre. 
It was revealed by the councilman that 42 per cent of the Mijas population is made up of foreign residents from 22 countries, and one of the mayor's priorities is that "everyone feels at home here, wherever they are born."
In another speech, the consul of Panama Baldomero Rodiles, who is also the dean of the consul corps in Malaga, expressed his desire to collaborate with the Mijas City council throughout the coming years.
The reception was attended by representatives from the United States, Germany, Netherlands, Poland, Austria, Ecuador, Finland, Israel, Morocco, Paraguay, Ireland, Iceland, Luxembourg, Senegal and Canada, among many others.
The event concluded with a tour around the venue.