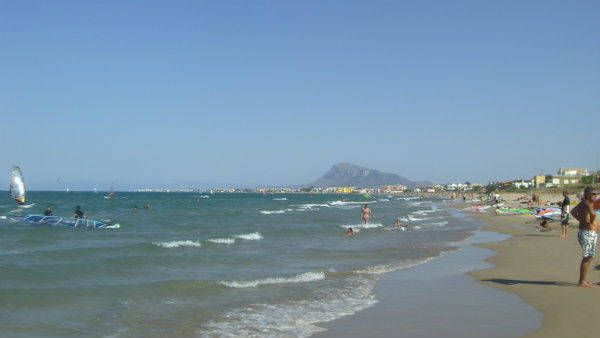 DENIA'S beaches, eroded during the last storms, need urgent attention.
Sand was swept away by heavy seas earlier this month at Les Deveses and Blay Beach. Els Molins fared no better, particularly at the Alberca river mouth.
All have suffered erosion "for years," claimed Denia's mayor Ana Kringe. The recurring problem and a call for solutions have been passed to the Alicante province Coasts Authority. The written request was accompanied by a technical report from the regional government's Environment department.
Les Deveses has lost between10 and 20 centimetres of sand and has receded by around half-a-metre in the Santa Ana zone, the report revealed. Storm-battered Els Molins was also robbed of sand by the November storms and the Alberca is now veering towards nearby urbanisations. Blay Beach has completely disappeared.
The problem is an old one, but the routine remedy of replenishing beaches with sand is successful only in the short term – and until the next storm. An in-depth study of Denia's coastline is essential before a definitive solution can be found, maintained the mayor.