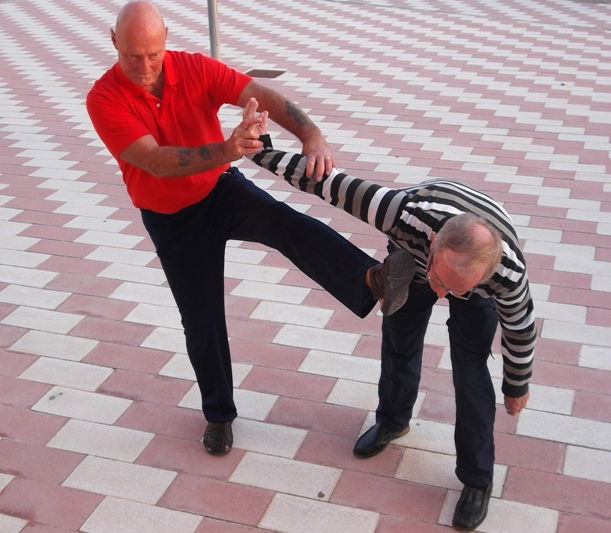 A DOZEN women took part in a free self defence and advice class.
To mark Domestic Violence Awareness Day, San Fulgencio Town Hall organised the event where expert Steve Attwood-Dawe gave a basic introduction to self defence with Akido elements.
"The element of surprise is the hard thing to get past, and then you have to switch on and put in to place what you have been taught," explained Steve.
The Karate and Akido black belt has been teaching self defence for decades. As a martial arts teacher he would hear his students speak of their wives or girlfriends being attacked. "I went to the police and they suggested I started a course." It is hoped that a self defence course will continue following the large turnout at the free introduction class.