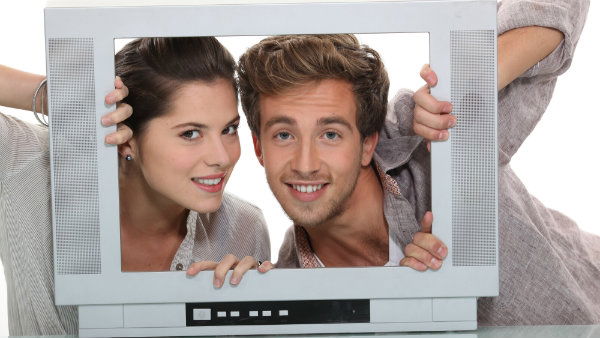 IMAGINE if life was like a TV show (hopefully not Eastenders) and that at the end of an hour the credits would roll and you could pause and relax before the next showing.
As the main character all the action would revolve around you and any peripheral characters would come and go with barely a second thought. Scripts would be agreed beforehand and spoilers would alert you to any nastiness or unpleasant interludes, such as relationship break ups or queuing at the post office, you could nip to the kitchen at that point and make a cup of tea, or fast forward to a more agreeable period of time.
Repeat showings would guarantee longevity and enable you to enjoy events in your life time and time again a bit like a wedding video only with more audience participation. Of course the downside would be repeating the bad times ad infinitum and living with actors. As the show's star you would have final say over costume, location and script.
Of course that does kind of sum life up, except for the spoilers and script control. At times it feels as though I'm stuck in my own filmic loop constantly making the same mistakes and walking the same long, unending path (like a French film). No matter how many times I fall into the same pattern of behaviour I still cannot see the twist in the tale. Like 'The Greatest Story Ever Told', or 'Spartacus', I still hope the ending will be different, but no, Jesus gets crucified, Spartacus ends his days as a bloody stop sign on the Appian Way and I always underestimate a peripheral character's ability to ruin my day.
The audience is hiding behind its hands screaming "don't go down the cellar" but do I listen? No. There is a reason why that new person in my life reminds me of someone else, it is a subconscious warning that they are very likely to cause the same mayhem as that someone long ago excised from my life. But, like real TV shows, there are only so many character types to choose from. Misgivings are nature's way of shouting at us from behind the settee and we should listen.
How great would it be to timetable in commercial breaks? I could advertise Prada or Dior; sell my life to the highest bidder. Mid way through a difficult scene life would stop and turn black and white and be populated with beautiful, chisel jawed men wearing nothing but white boxers and a 'come hither' smile.
Talking of commercial breaks I had a relationship once with a man who managed to avoid arguments by making a cup of tea whenever things got tense. My son's father dealt with dissent by 'nipping out' for days on end until he finally disappeared completely (in that sense he wrote himself out of my show). His own life was one endless game show complete with cheesy host and rubbish prizes.
And my own TV show? I like to think its sassy and sharp like 'Ally McBeal' but I suspect it's a little more like 'Lost' the same confusion and frustration but without Sawyer.
Anyway as Woody Allen said; "Life doesn't imitate art, it imitates bad television."