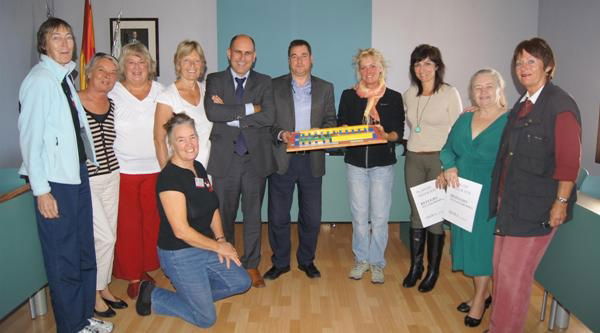 BENISSA and Teulada-Moraira will soon be sharing an animal protection shelter.
Last week their respective mayors, Juan Bautista Rosello and Antoni Joan Bertomeu, met Wieteke Osterhaven, president of local animal protection society, Akira. Ms Osterhaven outlined the shelter's basic requirements and the outlay required for construction. She also explained that the association would set up a team of voluntary workers and hold fund-raising events to help with running costs.
Benissa council has agreed to provide Akira with a plot of land for between 10 and 20 years. The mayor, together with health councillor Gloria Ivars, is now looking for a suitable site. Meanwhile, despite Teulada's shaky finances, the council has agreed to donate €15,000.