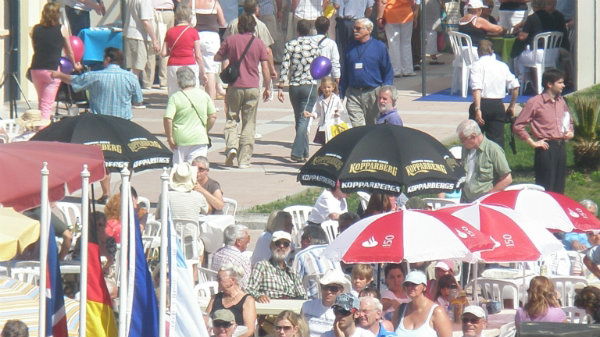 MALAGA will be the region with fastest growing population in Spain in ten years.
The current 1.61 million residents registered this year will increase to 1.68 in 2022 in a 4.5 per cent growth. The national average, on the contrary, will show a negative trend.
It should be noticed that 31 per cent of those new inhabitants living in the Malaga province will be people aged over 65, a study by the National Statistics Institute said. In the same way, the share of people under 16 will slightly drop, and those aged 16 to 65 will keep in similar rates.
Most of those retired people coming to live in Malaga will possibly be foreigners, the study said. Besides, it was not assessed in the study that the Government will grant the residence card to foreigners buying a property in Spain priced over €160,000. This will possibly be an additional boost for incoming foreigners in the Costa del Sol.
If estimations become true, workers in the Malaga province will have to pay higher costs to compensate pensioners' cost. The current share of retired people, compared to the working population, is set on 22 per cent. By 2022, pensioners will increase to 29 per cent.
Adding the share of people aged under 16 (25 per cent) – that is to say, those not allowed to work by law – it yields a joint share of 54 per cent. In other words, there will be more people to be supported by the Social Security than those in condition to work and hence to pay contributions. Not to mention that this is based upon a 100 per cent employment scenario, while the current unemployment rate is around 30 per cent.