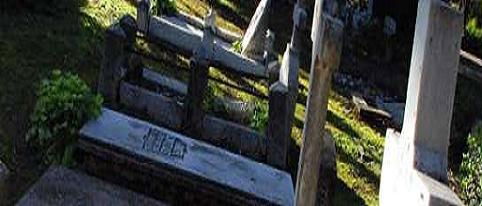 EXPATS hope to restore a British cemetery in Valencia to its former glory.
To do so the International Women's Club of Valencia (IWC) have launched a campaign after Bonnie Hinzpeter who came up with the idea died of cancer earlier this year.
In addition to gardening and cleaning graves, there are plans to restore the chapel to allow services to be held there.
The burial ground was established more than 150 years ago as the final resting place for non-Catholic foreigners. The site, which is owned by the British Embassy, is in need of restoration following a spate of thefts and vandalism in recent years.
The British Embassy confirmed it had so far approved repairs to the cemetery's fence and gate, while a Garden of Remembrance is also being considered.