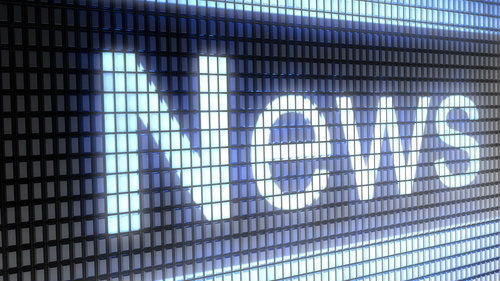 Blood suckers
A BLOOD donation campaign using the slogan `Politicians suck our blood, we donate it´ was organised in Malaga by police, Guardia Civil and fire brigade trade unions.
Xmas gift
MORE than 8,000 temporary work contracts will be signed during Christmas in Malaga province and 35,000 in Andalucia, a study by Randstad recruitment agency said.
Fun park
A TOURIST area costing €300,000 in Estepona's Los Pedregales park, featuring camping, mini-market, paintball area, toilets and hiking routes is being planned.
New office
THE agreement for the new foreigners office in Marbella's La Patera area will be signed "in the forthcoming weeks," Mayor Angeles Muñoz said.
Cash boost
UP to €47 million will be invested in 2013 by Malaga city hall, out of which €6 million will be used on the AVE railway works, the Tabacalera building and the Port promenade.
Local food
REGIONAL gastronomy will be promoted through the Sabor a Malaga campaign and trade show on December 6-9, both organised by the Malaga government.
In the red
A PLEA to delay payments of the €800,000 annual royalty has been made by the company managing Malaga's Muelle Uno Port promenade, reportedly in the red.
Evicted
A PENSIONER from Rincon de la Victoria was evicted while out for a walk. He had been paying the rent, but the property's owner had not paid the mortgage.
Gas drilling
PLANS by energy company Repsol to drill a natural gas well offshore – between Fuengirola and Mijas – are to go ahead despite Ministry of Industry reservations.
Crime down
CRIMES and offences decreased by 11 per cent this year in Estepona, following 2010's 10 per cent drop, town hall said.
Bridal show
MORE than 40 companies exhibited in the 3,000 square metre surface DeBoda 2012 wedding trade show, held in Torremolinos' Palacio de Congresos.
All clear
DEBRIS cleaning and sand recovery measures are being stepped up at Benalmadena's Santa Ana and Las Gaviotas beaches, following last weekend's storms.
Open up
A TOTAL of 635 official licenses for opening a business were issued by Fuengirola town hall up to October 31. That is a 25 per cent increaseon last year.
Eviction stopped
AROUND 300 members of local association PAH stopped police from evicting a disabled woman from her home in Malaga's Palma-Palmilla area.
Civic duty
A MARBELLA town hall campaign will target schools and residents associations with advice about anti-vandalism measures.
Sell kiosks
THE €200,000 kiosks that the city hall installed in Malaga to collect citizens' opinions are considered "useless" by the local IU party "and they should be sold."
Ham raffle
AN Iberian ham leg worth €140 will be raffled in Ronda to raise funds to help a local man who lost his press kiosk after a vandal attack.
Plans threat
THE Junta de Analucia may be sued by Benahavis council if it turns down the town's new construction regulations, officially known as the PGOU.
Flights cancelled
A TOTAL of 21 out of 129 flights were cancelled at Malaga Airport during the November 14 national strike.
Building cost
MAINTENANCE expenses of Malaga´s town planning building have doubled to €800,000 a year after it was split into five separate offices, the city´s works council said.
Centre plans
A €1.4 million investment will be made by the Andalucian Government to enlarge Antequera's Reina Sofia Hospital by 5,900 additional square metres.
Clean up
THE Malaga City Hall would save €12 million a year if the public cleaning company Limasa was made fully public, the local IU party said.
Bills down
BETWEEN 20 and 40 per cent will be saved on energy bills once the street lighting in Marbella is overhauled, the town hall said.
Staying put
SOLAR panel manufacturer Isofoton, headquartered in Malaga, is not planning to leave the city and will invest on international exports, CEO Angel Serrano said.
Killing remand
A ROMANIAN man, aged 27 was remanded in custody for allegedly stabbing his 30-year-old transgender partner to death. The victim was found in their shared flat in Matias Saez de Tejada, Fuengirola. She died from severe knife injures to her chest. Friends, neighbours, relatives, politicians and representatives of gay, lesbian and transgender associations had a moment of silence for the victim. The killing was labelled a 'gender violence attack' by the Andalucian Women Institute.
Facing jail
A MAN faces jail and a €2,460 compensation bill after breaking into the room of a 14-year-old girl in Malaga. He was allegedly found in his underwear by the girls' father at midnight. He is accused by the prosecutor of entering with no justifiable cause.
Orgy death
A SIXTY-YEAR-OLD foreign man was found dead in an apartment in Marbella's Nueva Andalucia area. He had allegedly participated in a sexual threesome with a Brazilian prostitute. She reported the death to the police. Police are looking for the second man involved, who allegedly fled the scene having taken the dead man´s mobile phone and other personal items.
Dope's Bonnie & Clyde
A MARRIED couple was sentenced to jail for selling drugs from their home in Fuengirola. The Spanish woman was given three-and-a-half years. Her Venezuelan husband has been sentenced to three years. Both were also fined €1,500.
The drug dealers had been selling cocaine and heroine since June 2010, the court found. A police raid in September the same year, found drugs worth €1,200
10 km car chase
A GANG of four Spaniards and a Polish man was arrested after a 10 kilometre car chase. They were spotted in Marbella and drove away before they were caught in Calahonda. They are a suspected of specialising in safe breaking.
Russian victim
TWO men aged 19 and 20 were held by the police in Ronda for allegedly snatching a Russian tourist's bag.
Party's over
AN illegal party with more than 150 people was raided by police in Estepona. The party was being held in the basement of a large warehouse on the industrial estate with neither official license nor the required emergency exits or health measures. More than 20 people aged under 16 were identified. Officers reported 12 cases of drug possession. Police investigations revealed more than 350 people had been invited to the party through social networks.
Broke businessman
A MAN aged 37 was held by Police in Malaga's Calle Martinez Maldonado as he allegedly tried to rob a bank. But officers were told by the 'hostages' that the man never used any violence, since his intentions were not to steal but to be caught and sent to prison. He admitted to business and personal troubles and that he was in a desperate position.
€1m job
JEWELLERY worth €1 million was stolen by three armed men at El Corte Ingles shopping centre in Puerto Banus. Investigations were ongoing at time of going to press.
Gun shot
A MAN was taken to the Carlos Haya hospital after being found in Calle Carreteria with a gun shot to his chest.
Knife injured
A 47-year-old man was held by the police in Malaga's Barriada de la Luz area for allegedly injuring another man in the arm with a knife during a fight.
Hot point
A DRUG den in Dos Hermanas, Malaga, was raided by National Police, who arrested four suspects and seized 1.3 kg of hashish and 60 grammes of cocaine.
Water trick
A WOMAN was arrested in Ronda as a suspect in three robberies. In each case she would ask for a glass of water and then steal handbags.
Baby blues
A BABY was taken into care by Malaga police when they spotted him with his 22-year-old Bulgarian mother as she practiced prostitution .