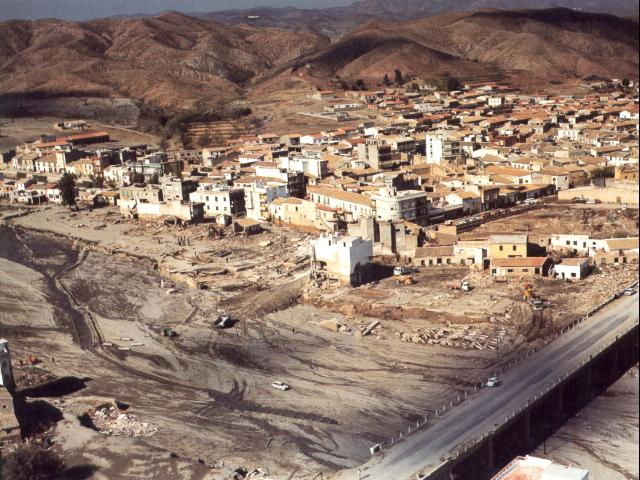 A DAM is to be built near Pulpí in an effort to put an end to people's fear of flooding.
The town's mayor announced the €3 million project in reaction to the devastating effects of September's rain. 
It will will control the waters of the Rambla Nogalte, a dry creek that suffers flash floods during heavy rain.
After the September 28 floods, Pulpí Mayor Juan Pedro García said that a real and lasting solution was needed.
Mr García said: "This is a very important day for Pulpí, because with the announcement of the construction of this dam many locals can sleep peacefully and no longer fear, as they have for many years, excessive rainfall that in the past has caused so much damage and pain to Pulpí."