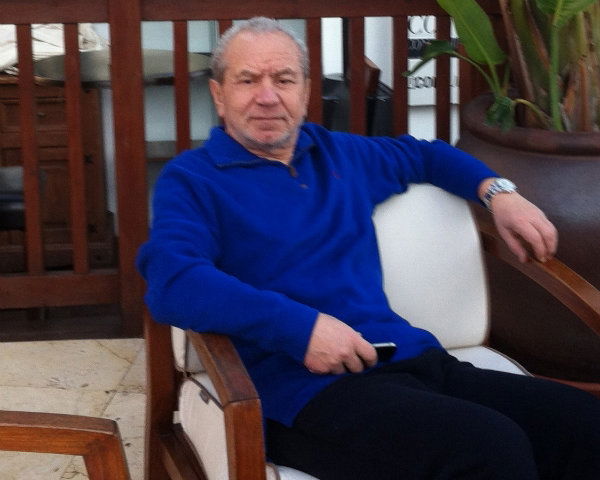 BRITISH business magnate, media personality, and political advisor Alan Sugar, was spotted on the terrace of La Sala in Puerto Banus yesterday afternoon enjoying coffee with friends.
From humble origins in the East End of London, Sugar now has an estimated fortune of £770m (US$1.14 billion) and was ranked 89th in the Sunday Times Rich List 2011. In 2007, he sold his remaining interest in the consumer electronics company Amstrad, his largest and best known business venture.
Baron Sugar owns property in Marbella and often visits the Costa del Sol.