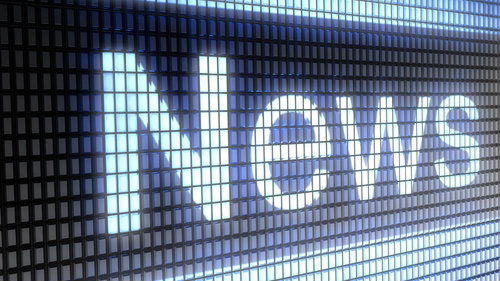 Country life gets a boost
PLANS to restore woodland and protest countryside in Parcent have received regional government approval.
Help for needy
THE Caritas Food Bank in Denia has received 32,000 kilos of provisions for the needy from individuals and supermarkets.
Smelly denial
SMELLS reaching Campello town centre are not from the Les Canyades refuse treatment plant, according to the local council.
Sweet dreams
SEVENTEEN years after being set up, Alicante General Hospital's Sleep Disorders Unit has been officially designated a Sleep Centre.
Calendar prize
CALPE schoolchildren are competing for a €100 prize to design next year's Green Calendar for the local branch of the United Nation´s Agenda 21.
Whisky remedy really takes off 
AN SAS pilot used three bottles of whisky to de-ice his aircraft's wings before taking off from Alicante's El Altet airport and flying to Norway.
Business foot-up
TWELVE Alicante shoe manufacturers visited the Kieven footwear trade fair in Ukraine, with changing consumer habits turning it into a potentially lucrative market, said Alicante Chamber of Commerce.
Cashing in
REGIONAL president Alberto Fabra has defended the Valencian Community's huge deficit, with the . big-spending prompting the Ford expansion and the arrival of Ikea, he claimed.
Police to rescue
SAN JUAN's Local Police have attended 37 female victims of domestic violence this year, with the aggressor arrested immediately afterwards in 25 per cent of cases.
Past uncovered
EIGHTEENTH century human remains of epidemic victims covered in quicklime before burial in a communal pit have been found in excavations in Calle Navas, Alicante city, experts said.
Pay-back time
FIREMEN who broke windows in Alicante's Diputacion building in protest at spending cuts have been told they must pay for the damage.
Layoffs avoided
VALENCIAN airline Air Nostrum is cutting wages and leasing out its aircraft following losses of €77 million, but will not be dismissing staff.
Healthy sign
HALF a million people in the Valencian Community have now received anti-flu vaccinations, with just six flu cases detected for every 100,000 inhabits so far this winter.
Fewer people
THE Valencia region's population will fall 3.5 per cent to 174,787 in 2022, the INE statistics institute has predicted .
Hiker rescued
A 43-YEAR-OLD mountain walker who broke her ankle near Confrides in inland Alicante was rescued by firemen and taken to Marina Baja hospital, Villajoyosa.
Art treasure
THE Persephone Sarcophagus, dating from the 3th century AD and found off the Santa Pola coast, can now be viewed at Marq – Alicante's Archaeological Museum.
Women held
TWO women have been arrested in San Vicente del Raspeig for falsely claiming their handbags, mobiole phones and other items had been stolen.
Island hope
The CEOE, Spain's CBI, wants Tabarca island off the Alicante coast to be exempt from Coastline Laws, a concession already made for Formentera.
Bag snatch
ALICANTE city councillor Elena Martin had her handbag seized in a late night snatch, and when later handed to police, cash and her mobile phone were missing.
Deadly halt plea
SAN JUAN families are calling for an urgent halt to plans to build a crematorium in Santa Faz. Granting permission after the licence was previously rejected is "a leg-pull," they said.
Taking a peep
GERMAN engineers visited train sheds and workshops at Campello and made the Tram journey between Alicante and Benidorm to gain knowledge of FGV's rolling stock and operations.
Power shocker
JAVEA town hall has an outstanding €450,000 power bill, but has raised local taxes in a move that lacks "solidarity," according to the PP opposition party.
Naughty parents
PARENTS have been fined €2,000 in Alicante for allowing four children to repeatedly miss school, with a prison sentence if they do not pay the fine.
Wild-food tips
THE town hall and the museum in inland Relleu is offering a course on identifying the different types of mushroom that grow wild locally.
Police blamed
INADEQUATE police coordination has led to a crime increase in Benidorm's Rincon de Loix area, the SUP police union claims.
Promises, promises
PUBLIC WORKS minister Ana Pastor reiterated that the AVE high speed train will reach Alicante in 2013. And a straight-through Mediterranean line route was another priority, she added.
Take a punt
MORE than €400 million worth of Christmas lottery tickets have been sent to the Valencian Community from the Spanish Mint in Madrid.
New look
THE former Bar Mediterraneo in Denia's Calle Marques de Campo, a listed building, is to be converted into a cafeteria and two-storey hotel.
Weeks late
THE first batch of Spanish pensioners on Imserso state subsidised holidays arrived in Benidorm, weeks later than usual and in reduced numbers compared with previous years.
Yucca peril
JAVEA plants and trees are threatened by the snout-nosed weevil (picudo negro). It has been detected in Los Balcones district and could prove lethal to agaves and yuccas.
Hospital magic for children
CHILDREN in hospital in Elche were entertained by magicians as part of an initiative to make children happier while in hospital.
Fire probe
CCTV footage is being reviewed as investigators probe a fire that damaged the interior and broke windows at the BBVA bank in Puente Nuevo, Orihuela.
Window treat
GUARDAMAR has launched a Christmas window dressing competition for retailers, with a €200 prize for best lighting, originality, innovation and product.
Slimming down for children 
MORE THAN 40 Almoradí children are taking part in a healthy eating and fitness programme, with parents receiving nutritional guidelines to help youngsters lose weight.
Toddler group
A MOTHER and toddler group is being formed in urbanisation La Marina, with details from the urbanisations office in Calle Madrid.
Young in step
YOUNG ballerinas from Ilidanç Classic joined Dance Conservatory of Murcia professional dancers for the play 'Piqué y sus amigos audicionan' at the Grand Theatre in Elche.
Free tennis
RESIDENTS in urbanisation La Marina are being offered free tennis lessons. More information: Call at the Urbanisation Office or phone 966 443 002.
Bank facelift
THE facade of Alicante´s Bank of Spain in La Rambla that was opened in 1947 is to receive a €28,000 clean-up.
President poll
COUNCILLOR Pepa Ferrandohas, Antonio Rodriguez-Barbéra and Rafael Almagro plan to stand in elections for President of the Partido Popular (PP) in Orihuela.
Top entrepreneurs
ENTREPRENUERS in the Vega Baja were honoured at The Young Entrepreneurs Association of the Province of Alicante (JOVEMPA) annual awards ceremony in Orihuela.
A newer look
THE new Municipal Conservatory of Music and Dance and the expansion of the Casa de Cultura has been officially opened in Catral, with the plaza additionally remodelled and updated.
Best retailer
MUEBLES VIUDA has been named Retailer of the Year 2012 in Torrevieja after displaying continued commitment to innovate and adapt to changes in commercial distribution.
Bank facelift
THE facade of Alicante´s Bank of Spain in La Rambla that was opened in 1947 is to receive a €28,000 clean-up.
Plan protest
ENVIRONMENTAL group Ecologists in Action has objected to plans to build an electrical sub-station adjoining the Avenida de las Naciones roundabout in Playa de San Juan, Alicante.
Bridal fair
SEVENTY FIVE exhibitors took part in the Firanovias Bridal Fair at the IFA exhibition centre in Alicante.
Mayor complaint
PSOE has filed a complaint with the ombudsman about the lack of transparency of the government team in Elche and alleged mismanagement by the Mayor.
Cancer walk
The association of women living with breast cancer is hosting the VIII charity race/walk on Sunday, November 25, at 10.30am, at the Paseo de la Estación, Elche.
Music comp
ELCHE´S Youth and Culture departments are working with the University to host a music competition for youngsters from across the province.
Palm weevil
THEGabriel Miró park in Orihuela was closed for fumigation after the red palm weevil was found infecting a tree.
More power
A NEW power station has been inaugurated in Callosa del Segura. The infrastructure has cost three million euros and guarantees service for 100 years.
St Cecilia recital
TORREVIEJA'S Musical Union has hosted a musical poetry recital in honour of St. Cecilia.