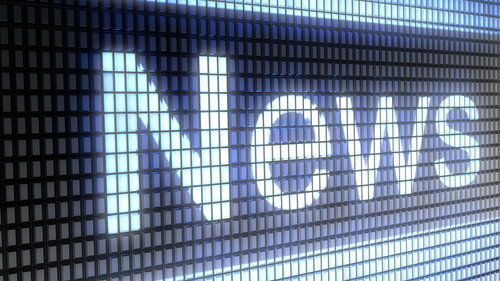 Old town plan
ALMERIA city council has allocated €550,000 – with 70 per cent of funding from the EU – for renewal of the old town to encourage businesses to locate in the area.
Trial begins
A MAN has gone on trial for stabbing to death a suspected drug dealer during a row over prices. He is also alleged to have started a fire to conceal the crime, unaware that a woman was hiding in the home. She suffered injuries but survived. 
No to bars
TWO planned beach bars at El Ejido have been cancelled by the council, though seven already built will remain.
Greenpeace plea
GREENPEACE has called for an end to oil and gas drilling in the Sea of Alboran between Adra in Almeria and Mijas in Malaga. It claims that dolphins, turtles and fish would suffer as a result of the 'chronic pollution'.
Police pose
A MAN who posed as a Guardia Civil officer to approach a woman, showed her fake ID and demand to search her handbag, was arrested in Roquetas de Mar later at the scene of a car crash.
Doggone it!
LOCAL POLICE in El Ejido are planning three-month courses for dogs and their masters with lessons on local by laws and how they can help train animals to respect them.
Legionnaire dies
A SPANISH legion NCO died after suffering head wounds during an artillery group training drill at a military compound in Viator. Juan José Maldonado Méndez, 48, a father of three, had been in the army for 30 years.
Flood damage
THE council at Huércal-Overa has written to the Andalucian government to demand repairs on the A-327, which was badly damaged by rain in September.
Thrown out
A JUDGE has thrown out the case against two councillors accused of public disorder at a Roquetas de Mar shopping centre during last week's General Strike.
Pitch perfect
A NEW €200,000 artificial football pitch is to be laid at the Las Viñas stadium in Vera as maintenance of the old grass pitch cost €55,000 a year.
New hotel
PLANS for a five-star hotel at the corner of Avenida Arquitecto Julián Laguna and Avenida de Almerimar have beenpassed by El Ejido Council.
Bus arrest
POLICE arrested a 52-year-old as he attempted to flee El Ejido by bus after allegedly putting a 48-year-old woman through a three-hour sex assualt ordeal.
Two arrested
TWO Moroccan men were arrested by Huércal-Overa police after being found with large quantities of copper allegedly stolen from electricity wires.
Costa sell
COSTA DE ALMERIA Tourist Board officials visited three cities in Portugal and Galicia to promote the region as a tourist destination
Cook chance
TEN unemployed people in Turre are to be trained as cooks over a ten month period as part of a job creation drive funded by the provincial council.
Ex-mayor trial
THE former mayor of Zurgena has gone on trial for handing out a building licence on land that was not designated for development. Andalucian nationalist Cándido Trabalón is currently the public works councillor in the town.
Delta fix
THE national Agriculture Ministry has allocated €2 million for the clean up of the Andarax River delta in Almeria capital, with plans to link the promenade with a landscaped area.
Water wait
THE mayor of Huércal-Overa says the town still has no way to treat water after the floods of September 28 destroyed the local wastewater treatment plant. He said various reports have been carried out but none have been implemented.
Green light
THE Provincial Council has given the green light for public works worth more than €1.2 million. The biggest single cost will be €240,000 in Balanegra.
Home help
CATHOLIC Cáritas charity is running a campaign to help the homeless. The 'Nobody Without A Home' project aims to remind society that the homeless have human dignity.
Father stabbed
A FATHER was stabbed as he entered his home with his wife and young daughter. Two suspected burglars fled empty handed from the Almeria property.
Cash help
ALMERIA receives €236,289 from the Junta de Andalucia in grants for immigrants, which works out at €9 per migrant.
TV thefts
A MOROCCAN man was arrested after police in Huércal-Overa stopped him in his car and found two large flat-screen TVs and tools used to break into buildings.
Past times
HISTORIC archives from Almeria are to be digitalised over the coming five months at a cost of nearly €30,000.
Flood festival
A FESTIVAL will be held in Pulpí early next month to show solidarity with the victims of the recent floods. The town's fiestas were postponed because of the rains.
Easy riders
THE Almanzora valley was the destination for 110 bikers on Harley Davidsons. The bikers, from Murcia, stayed at Olula del Río and made visits to Las Menas de Serón, Bacares and the ham-drying facilities at Checa
Lotto luck
A LOTTERY salesman in Roquetas de Mar sold ten ONCE coupons worth €35,000 each. The lotto man has only been in the job a year.
Market move
THE street market in Almeria is being moved to make way for a children's park. From the first weekend of December the market will be located next to the Maestro Padilla Auditorium.
Value added
THE value of plant and flower sales by Almeria's 350 horticultural businesses has increased 11 per cent to €11.6 million despite a six per cent drop in sales.
On track
FIFTEEN rural tracks badly damaged during September rain have been repaired by Adra Council. Tracks at La Habana, El Pardo, Caballo Blanco, Toril, Fuente Ahijado and La Alquería are now open.
Training call
THE director of a Spanish-German chamber of commerce has said that despite the crisis, Almeria has not increased the number of workers it is sending to Germany. Mike Mösh said there was a 'serious lack of trained professionals in the province'.
Crime solved
PROCEEDS from a burglary have been recovered after the Guardia Civil detained four men that they had spotted driving suspiciously in Canjáyar.
Unified plan
A UNIFIED firefighting command will cover 42 municipalities from the Nacimiento, Andarax, la Alpujarra, Filabres-Alhamilla and Níjar regions in an attempt to improve efficiency.
Green Xmas
CHRISTMAS decorations in Vélez-Blanco have been made out of recycled plastic and cans by a local organisation
Bids in
MORE than 25 companies have tendered for work on the planned 'City of Children' in Almeria, which will be built on the site of the street market. The 20 month project is expected to cost €4.75 million. The massive park will have play areas and activities for children.
Right priority
SOCIAL services in El Ejido will have a budget of €4.4 million next year. The council said priority would be given to dependents, the disabled and the elderly.
Snack boost
THE Andalucian government held a workshop in Adra to help farmers market their produce. Among the products looked at were tasty raf tomatoes and the concept of peppers as snacks.
River dispute
CAÑADA DE CAÑEPLA will host an event to celebrate a disputed decision taken 35 years ago to declare it the source of the River Guadalquivir. Since the 13th century, it had been thought to start life in another province.
HQ graffiti
THE Almeria headquarters of the UPyD party has been targeted by vandals who daubed graffiti saying "fascists" and "scabs". They also painted an anarchist symbol on the window. A party spokesman called the attack "undemocratic and intolerant".
Gamble fines
A CLAMPDOWN on illegal gambling in bars, clubs and cafés has seen 25 Almerian establishments charged in the past two years. They face fines of between €600 and €30,000.
Grocer robbed
GUN-WIELDING thieves held up a grocery store in Almeria. Two criminals wearing motorbike helmets approached the owner as she was closing for the day and demanded money. They escaped with €100.
Sex attack
WITNESSES rushed to the help of a woman who was being dragged off the street in an alleged sex crime. As her attackers fled the scene in El Ejido they knocked over the victim, who needed hospital treatment. Three men have been arrested.
A bad idea
GUARDIA CIVIL who thwarted an attempted theft at an agricultural suppliers' yard found a van loaded with stolen equipment. A man was arrested in Nijar the next day when he went to report the van as stolen.