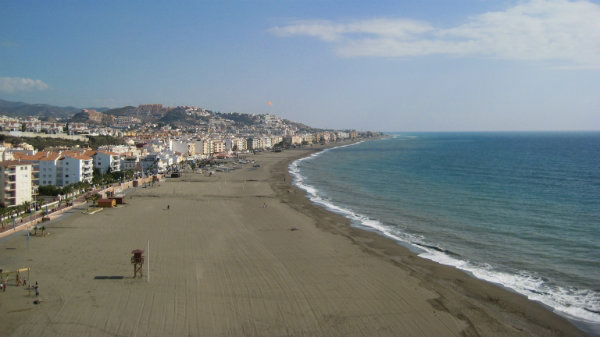 BEACH bar owners in Rincón de la Victoria have a powerful new ally in their fight to open all-year round: the council.
Regional bylaws allow the 17 beach bars dotted along the town's three beaches to open only during the tourist season months but the council is now joining forces with the owners to plead with the Andalucian Government to allow them operate all 12 months.
Rincón de la Victoria Council sees benefits for itself in such as move as it would receive taxes from the bars, which would be treated as normal bars or cafés.
The council said it had been lobbied by the owners of the 17 prefabricated beach bars, which are in a 'precarious' situation and need security.
Francisco Salado, mayor of Rincón de la Victoria, said: "We are one step closer to their legalisation, which would finally see these facilities equipped with greater legal security."
While Sergio Ruiz, the councillor in charge of the town's beaches, said: "It is a priority for the area to obtain a definitive ruling for the bars for before next summer because under the current licences, their situation is in precarious."
The final decision with be made by the Andalucian Government, which would award a licence for a period of five years, renewable to 15.
Meanwhile, six conventional restaurants on the beach front had their licences renewed by the council for a further two years.