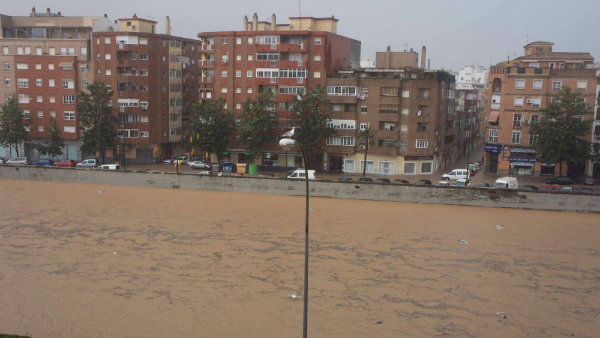 THE Spanish Met Office predicts more rains from Sunday as the city is still recovering in the aftermath of last weekend's flash floods.
Between 2,000 and 3,000 damage cases are expected to be reported following the 112 litres per square metre which fell in three and a half hours in Malaga city. Initial estimates by the Insurance Consortium said last weekend's heavy rainfalls doubled the damages in homes, cars and businesses registered in late September's floods.
Those who were affected by floods – damp in upper floors are not included – can contact the Consortium (www.consorseguros.es). Some of the worst affected areas in the city included Ciudad Jardin, El Limonar and Los Asperones. To a lesser degree, the areas of El Palo, Carretera de Cadiz and the city centre, in the area around El Corte Ingles and the Larios Shopping Centre also sustained flood damage. A small tornado was also reportedly spotted in the Malaga Airport surroundings.
Floods, and the subsequent mud and debris piling on the street, were attributed not only to the heavy rains but also to the sewer system. "Either they are insufficient, or they are not cleaned enough or sewers are located in wrong places," PSOE Malaga party spokesperson Maria Gamez said. "In some cases, it is the badly paved road structure that makes rain water doesn't get to the drains."
Malaga Mayor Francisco de la Torre blamed the Andalucian Government of delaying a €120 million plan for restructuring the sewer system. "It was signed in 2004, but then the responsibility went to the Andalucian Government and they reported there were no EU funds for it, so it went missing," the Mayor said, who also proposed a water reservoir in El Limonar area should be built to prevent floods.