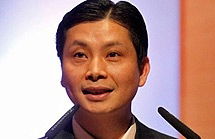 CHINESE money-laundering ring may be freed after judicial blunder.
It had been described by the authorities as the largest criminal venture of its kind broken up in Spain in recent years.
Kay Yang, top lieutenant of ringleader Gao Ping – who is expected to be released in coming days – was released by the High Court following an appeal by lawyers as he had been held for more than 72-hours without being brought before a judge.
More than 100 people were arrested in the police investigation against the ring in mid-October. Two days later 29 suspects were ordered to be handed over to the police by the investigating judge as there were "insufficient installations" to hold them at the courthouse.
Yang was among these. He did not appear before the judge until four days after his arrest. Although he was ordered to be remanded in custody, he appealed as he had been held 72 hours longer than permitted.
Gao, his wife and the alleged head of his gang of enforcers, Li Haibo are expected to be freed in the coming days after making similar appeals.