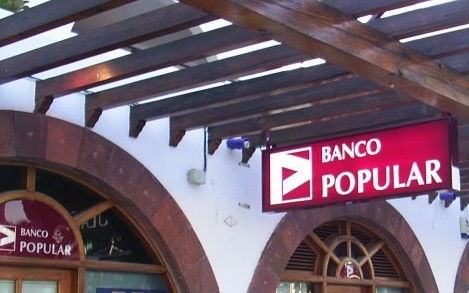 A PENSIONER came back from a morning stroll to find an eviction notice and a new lock on his front.
The man was stunned because he rented the accommodation and paid his landlord the €600 every month. The bank repossessed the property because of the owner's debts.
The distraught tenant found himself unable to access his valuables inside, including his social security card and car keys.
He said that he contacted the Banco Popular in Rincón de la Victoria, which had served the eviction notice, but it only allowed him access to his home a day later.
The pensioner, who gave his name only as Manuel, said that what worried him was not what happened to him as such but the way in which an ordinary decent citizen could be 'crushed' in such a manner, left without clothing, food, medications and money on a whim and without warning.
Consumer groups said it was astonishing that no one at the bank bothered to contact the tenant. The eviction notice specifically mentioned that the home showed all signs of being occupied.
The man, who moved from Madrid three years ago, said he eventually negotiated with the bank's lawyers to be allowed stay on in the property for a further six weeks until he found new accommodation. He said the bank refused to re-rent to him the property on Calle Paraguay in the Añoreta district of Rincón de la Victoria.
Manuel said: "For me, it's irrelevant what the relationship is between the bank and the eviction process, the important thing is the way I was crushed and unexpectedly saw myself on the street. No one reported or communicated anything to me and the first I knew about it was a piece of paper taped on the door."