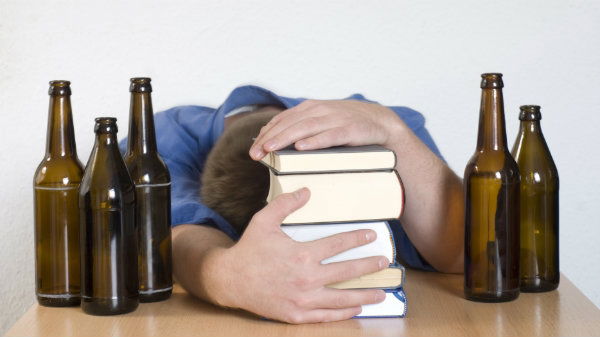 HUNDREDS marched through Almeria to highlight the damage wrought on families by alcohol abuse.
The march, organised by the Association of Reformed Alcoholics (ARA), followed a week in which the problem of excessive drinking was again in the spotlight.  
Almeria mayor Luis Rogelio Rodríguez marched to show his solidarity with the cause. He urged people to practise sports and enjoy a healthy diet so that they wouldn't fall to the temptation of drinking
In the build up to last weekend´s march to commemorate World No Alcohol Day, the Andalucian Health Ministry revealed that its agencies were treating 451 people for alcoholism in Almeria. The Almeria provincial authorities are helping about 1,000 alcoholics, while the ARA itself treats 90 men and 13 women in the province.
About four in five of those in treatment are men, with the average person aged 44 and admitting to an alcohol dependency problem going back 15 years, or most of their adult lives. There was some hope, though, with a separate report showing that alcohol consumption in Andalucia had decreased by 5 per cent in the past seven years. But one in five teenagers admitted to binge drinking in the past month, a proportion that was described as 'worrying' by the Proyecto Hombre charity.
Meanwhile, in El Ejido, a conference was held to increase public awareness about the risks associated with alcohol abuse, especially among the young, and to inform about preventive measures.