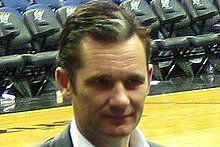 ANTI-CORRUPTION prosecutors have applied for a €8.2million bail for the King's son-in-law Iñaki Urdangarin and his business partner Diego Torres.
This sum was to cover any possible legal liabilities of the two accused parties as the trial progressed, according to the prosecutor handling the Noos case, Pedro Horrach. As a contingency plan he is prepared to reduce the amount of bail applied for to between five and six million.
The case relates to the alleged disappearance of public funds supplied by the Valencian and Balearic regional governments between 2004 and 2007. The funds were believed to have been handed over to the Noos Institute in Palma de Mallorca, of which Urdangarin and Torres were directors. The amount in question is around €5.8million.
While defence lawyer Mario Pascual Vives says he has not been officially informed of the bail application, he considers €8.2million to be "exaggerated".
Urdangarin is the husband of the Infanta Cristina – daughter of King Juan Carlos and Queen Sofia – who will not be indicted, following a Palma provincial court ruling this summer.