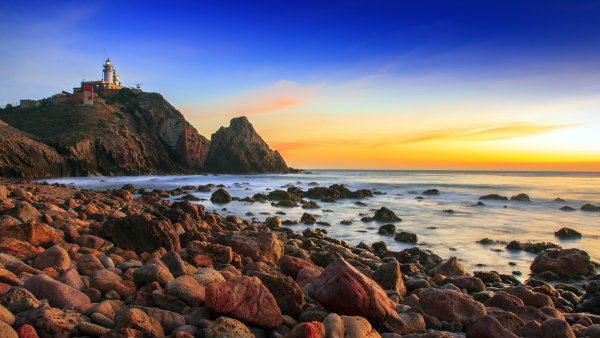 ENVIRONMENTAL groups have criticised a Supreme Court ruling allowing development on a picturesque beach.
The Mediterranean Ecologist Group (GEM) described the ruling as a "stab in the heart" of the Cabo de Gata, a natural park that is also a Unesco Biosphere Reserve. Amigos del Parque and Ecologistas en Acción also criticised the decision, saying they "completely rejected" it. A protest was held on the beach at Cabo de Gata over the weekend and more are planned.
The court ruled that the owners of 15 residences at La Fabriquilla could finally build 150 homes and a hotel in the area. They had bought 15 hectares of land in 1997, and at the time the land was considered 'apt for development' by the Supreme Court.
The local council, Níjar, had designated the area for development in 1982, but the plan was halted by the Junta de Andalucia. Since then residents, environmental groups and the authorities have been embroiled in court battles over the site.
Another Supreme Court ruling, however, was welcomed by the environmentalists. The court ruled that the developers of the hotel at Algarrobico, considered an eyesore by many, should not be compensated when it is knocked down. The hotel, which was built in 2003, got permission from every layer of government despite being illegal and in contravention of coastal legislation. Last March, the Supreme Court ruled that it should be demolished.