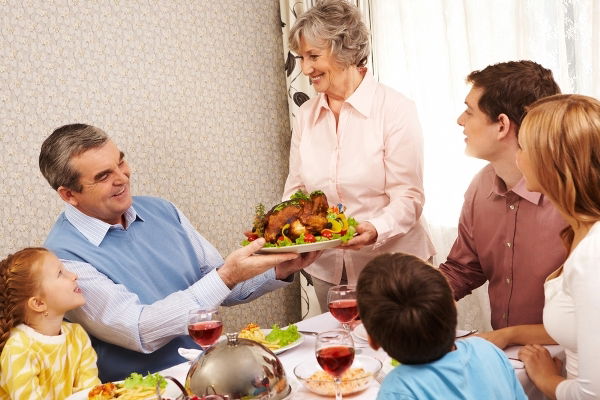 Tonight, Thursday, is that most American of festivals, Thanksgiving. Ric Polansky explains.
---
AMERICAN'S, as overtly ostentatious as they appear to the foreign public, have never actually been a festive folk.
No lavish bonfire nights, nor frequently celebrated saint's days either.
However, they have one holiday in common that is as important to their national characteristics as God, Mother and apple pie, that is Thanksgiving Day. By Presidential degree it is always celebrated on the fourth Thursday in November. And, as a true Yank, whether you live in the chilly north of Alaska or the sunny southern climes off Key West, Florida, you can be presumed to be with your family and eating turkey.
The house might be split religiously, one sister a Mormon, another a Catholic, an older brother an atheist and someone else not sure. But come "T day" they'll all drive lengthy distances just to sit down together and share what blessings and bounty have come their way during the year.
Even if this reasoning seems somewhat fabricated, all ends up well because of the enormous stocks of food that each guest is plied with to guarantee his appreciation of the host's scrumptious generosity and to ensure the guests later physical discomfort. Of course you eat too much, it's Thanksgiving, and that's just what you do that particular day.
If you are lucky enough to receive an invite to an American's Thanksgiving consider yourself one of the honoured family.
Historians have written of that most memorable First Thanksgiving, celebrated most likely in October of 1613 between the Indians and the Pilgrim forefathers of the Americans, that the outstanding food featured now shared the world over wasn't Turkey, cranberries, sweet potatoes nor pumpkin pie, but a novel dessert brought and served by the Indians, popcorn.