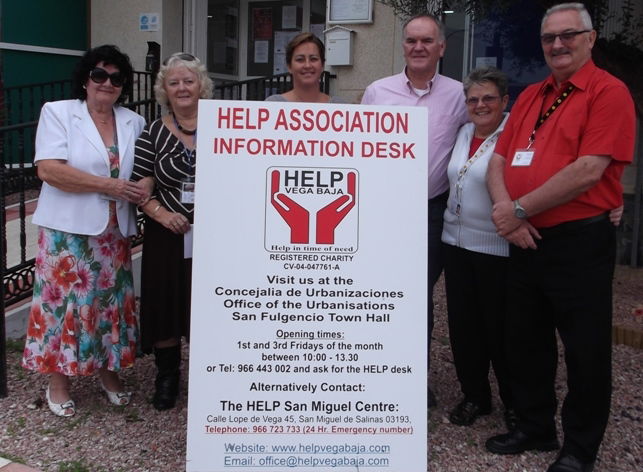 HELP Vega Baja has officially inaugurated its new information desk in the offices of the council team in La Marina.
Local volunteers will man the desk from 10am to 1.30pm giving people access to a range of information and services including advice on everything from healthcare and passports to care services and orthopaedic equipment hire. Ron Perrin, President of HELP Veja Baja said he was delighted to be offered space within the Office for the Urbanisations, and it was important for the charity to have a presence in the area.
"We have been training our volunteers for the past five weeks and they are here to advise and help," he said. People will be able to gain and renew membership to HELP at the office which, at just €12 a year per couple, offers a wealth of advantages including a half an hour free legal consultation and access to the Care 4 You care team.
HELP Vega Baja has been serving the British speaking community on the south Costa Blanca for more than 30 years. The information desk is open at the Office for the Urbanisations in calle Madrid, La Marina, every first and third Friday of the month, call 966 443 002. Volunteers are always need to help the charity, particularly with their friendship centres and hospital visiting team. Email [email protected] for more information.