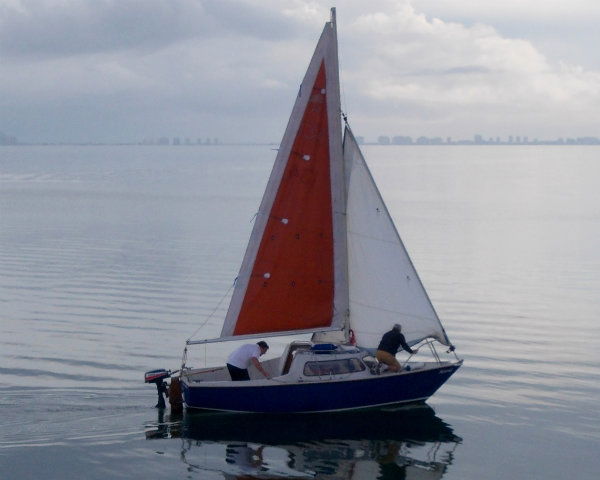 SUNDAY will see the eighth race day of the season at the CAR Sailing centre at Los Narejos on the Mar Menor
Last Sunday crew battled through torrential rain and winds of three to four knots in a two lap race. 
Winner of the Sailing Association Mar Menor (SAMM) event was Sailfish Mistral with Robert Hudson at the helm and crewed by Don Clarke. Second was Sailfish Sorocco (Vernon O´Byrne, Terry Chapman and Mick Burgess) and third Catamaran Hamoor (John Clarke, D Squires, R Hext and B Blinkhom).
The planned second race was cancelled because of no wind and too much rain.
More information: www.sailingmarmenor.com or email [email protected]
---
Article written by Janice Penning
---
Second (left) and third placed winners