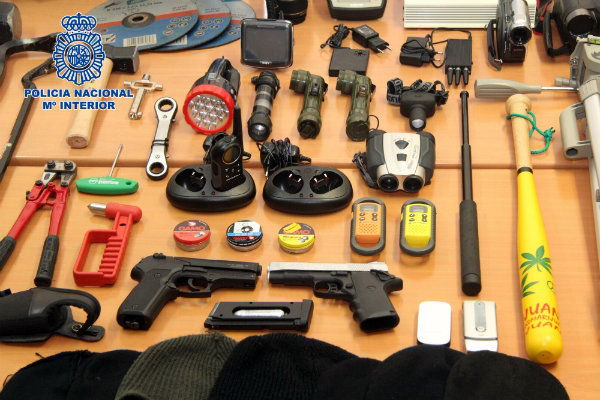 FIVE alleged members of a professional criminal gang were held in Benalmadena and Melilla. The suspects, who all live in the North African Spanish town, would commute to the Costa del Sol to commit robberies.
They targeted shops, offices, petrol stations, supermarkets and homes, the police said.
A collection of items normally used by professional thieves was found during the raids. These included transmission devices to explode bombs, two blank bullet guns, wire cutters, surveillance cameras, a radial saw, and break-in tools.