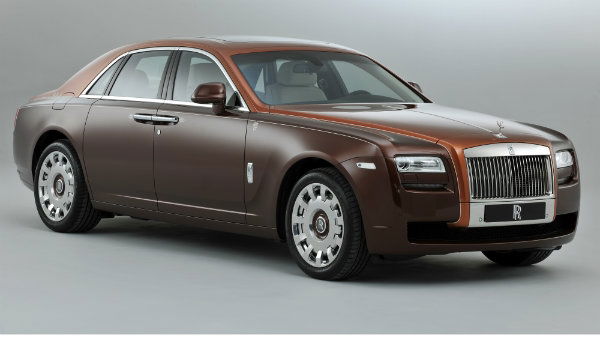 ROLLS ROYCE is marketing a collection of Ghost family cars inspired by the tales of The Arabian Nights.
The limited 'One Thousand and One Nights Bespoke Ghost Collection' will be launched in three chapters. Chapter one will be unveiled at the Sharjah International Automobile Show (United Arab Emirates) next Wednesday. Chapters two and three will follow in the first and third quarters of 2013 respectively.
A series of two-tone paint schemes, specially created at the home of Rolls-Royce in Goodwood, England, draws on a warm colour palette that serves as the backdrop for hand-painted coachlines. These intricately applied detail touches, expressing the Arabic words One Thousand and One Nights culminate in a design that frames the car's door handles.
"This is a testament to the ability of our designers to take inspiration from a rich array of cultures," Geoff Briscoe, Director Middle East, Africa and Latin America said.