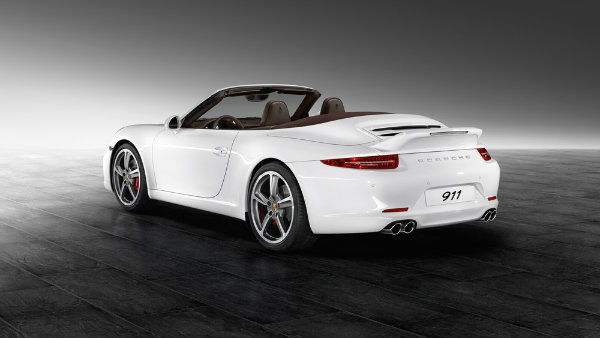 PORSCHE Exclusive now offers a new power enhancement kit developed for the 911 Carrera S. It focuses specifically on the dynamic properties of the sports car. It boosts the power of the 3.8-litre boxer engine from 400 hp (294 kW) to 430 hp (316 kW), producing even better driving performance. 
Thanks to this Power h with PDK in Sport Plus mode. The kit also increases the top speed by four km/h: to 306 km/h with PDK and to 308 km/h with a seven-speed manual gearbox. However, the enhanced power has not affected fuel economy: fuel consumption values in the NEDC are unchanged despite a power increase of over seven per cent.
More power without higher fuel consumption is made possible by carefully tuned modifications and adaptations to the electronic engine management. The core elements of the Powerkit are special cylinder heads with different camshafts and an entirely new variable resonance intake system design with six air flaps and a resonance flap.
An additional centre radiator keeps the higher specific power from overloading the thermal management system of the six-cylinder engine. Low exhaust back pressure is achieved by the sport exhaust system that is equipped with two sets of twin tailpipes with independent styling; this system is also included with the Powerkit.
At the press of a button, the exhaust system is dethrottled, the two exhaust lines are merged and they generate a powerful engine sound.