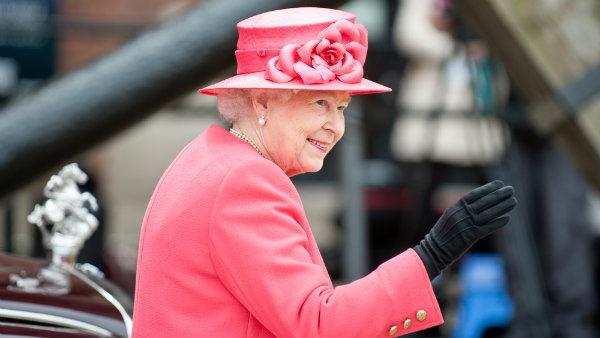 Top 20 'soft power' countries in the world 2012
1) Great Britain
2) United States of America
3) Germany
4) France
5) Sweden
6) Japan
7) Denmark
8) Switzerland
9) Australia
10) Canada
11) South Korea
12) Norway
13) Finland
14) Italy
15) The Netherlands
16) Spain
17) Brazil
18) Austria
19) Belgium
20) Turkey
Click here to listen to this year's report
---
Top 20 'soft power' countries in the world 2011
1) United States of America
2) Great Britain
3) France
4) Germany
5) Australia
6) Sweden
7) Japan
8) Switzerland
9) Canada
10) The Netherlands
11) Norway
12) Denmark
13) Spain
14) South Korea
15) Finland
16) Italy
17) New Zealand
18) Austria
19) Belgium
20) China
Click here to listen to last year's report.
THE Empire strikes back as Britain beat the USA to first place in the 'Global Soft Power' ranking, while Spain came 16th in the top 20 countries.
'Global Soft Power' survey by Monocle Magazine assesses each country's influence in terms of politics, diplomacy, business, culture, sport and education rather than financial power and brute force. Fifty factors are used to assess soft power. They range from the number of cultural missions, Olypic medals and foreign students to the quality of a country's cuisine, architecture and businesses.
Britain's success was believed to be thanks to the Olympics held in London this summer, reminding the world of the UK's influence around the globe and achievements including the NHS and the internet. It "united the nation", "restored price in the Union Jack" and was "a brilliant advert," the magazine said. 
There have also been sporting and cultural successes this year.
Sporting success include Bradley Wiggins winning the Tour de France, Andy Murray winning the Tennis Grand Slam in New York, and the 65 Olympic medals won by Team GB.
Cultural ones include the Queen's Diamond Jubilee, 29million tourists visiting the country, 22 British pop music albums that made it to number one in foreign countries and the new James Bond film 'Skyfall'. British actors have also starred in some of America's biggest TV shows, including Damian Lewis in Homeland, Dominic West in The Wire and Matt Ryan in Criminal Minds: Suspect Behaviour.
This is the first time Britain has occupied the first spot, toppling the last year's winner, the USA. Following the USA to make it into the top five spots were Germany, France and Sweden.
While Spain made it onto the top 20 list, it was near the bottom in 16th place, down from its 13th ranking in last year's survey. The fundamental essence of Spain remains intact. Outsiders like its sunny disposition, cinemas and foodm, according to the survey. But there have been some trends that have left the world unsure where Spain is heading due to the Eurozone crisis.