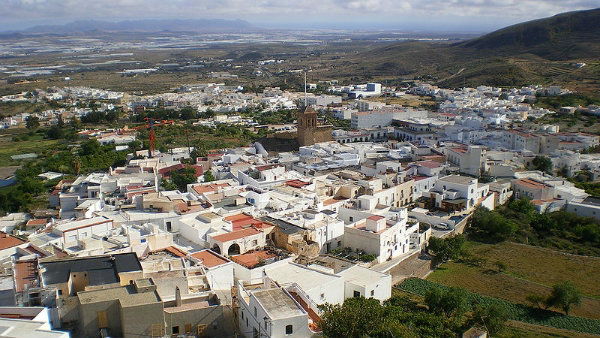 A PENSIONER whose home was repossessed and who locked herself in a bank's ATM lobby has been ordered by a judge to pay fines of €261.50.
Angeles Belmonte, 77, had her home in Nijar repossessed after she had acted as guarantor for her son who could not keep up his mortgage repayments. She was fined €20 last year for locking herself in a different branch in Nijar of the same bank.
The fine for this latest episode consists of €60 for locking herself to the ATM and €201.50 in costs that the bank had to pay for a glazier to remove and refit the glass of the door so that the Guardia Civil could gain access to remove her. The judge gave Belmonte one day to pay.
On another occasion, Belmonte had to be removed after she had locked herself to a banister in a branch on Paseo de Almeria. Since being evicted in September 2011, Belmonte has continued to live as a squatter at her old home.
Her son Miguel Ángel, who is popularly known as the 'trucker without a truck' has also protested at the family's situation by standing outside the courthouse in nappies.