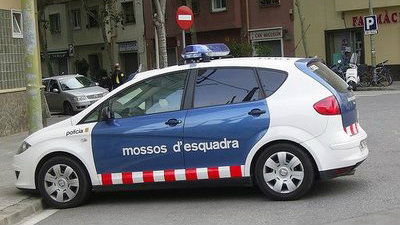 A BRITISH man was arrested in connection with the death of a Nigerian prostitute.
The woman was reportedly 'thrown' out of a window in Barcelona. She fell 10m onto a glass roof and became hooked up on a metal bar, which probably saved her life and left her with just minor injuries.
Joseph Stephen, aged 41, who lives in the city is said to be 'violent and dangerous' and has a criminal record and an extradition warrant against him issued by the Italian authorities.
Catalunya's version of the Guardia Civil – Mossos d'Esquadra – were called out to a 'fight' in the man's flat at around 6am. The accused and the victim had reportedly been arguing about their sexual practices when the man became aggressive and tossed her out of a window.
After the victim was rescued by the fire brigade, police found the accused on the terrace of his flat in the Sant Marti area of the city. He has been charged with attempted murder and remanded in custody.