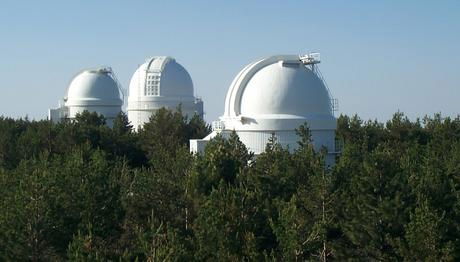 The observatory at Calar Alto is to develop a giant telescope that will allow a greater understanding of the galaxies.
The telescope will have a diameter of 6.5 metres.
The first phase of the six-year project at the Spanish-German Astronomic Centre (CAHA) will be financed by the national Economics Ministry. Overall, the project is set to cost €65m, with 80 per cent of it being financed by EU funds.
As part of the HEXA project, the new super telescope will search for the "finger prints" of stars, said David Barrado, the centre's director. He added that this was "a priority for the international astrophysics and we want to be first in that race".
The centre, which was founded in 1979, already has five telescopes at its Sierra de Los Filabres location in the north of the province, the biggest of which is 3.5 metres in diameter.