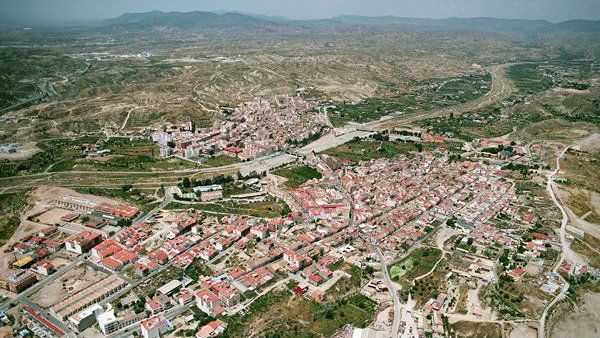 Mayors and business leaders visited the Albox street market to encourage consumers to demand that work on the Almanzora district motorway be finished
They handed out a manifesto as well as stickers with the slogan "Autovía Ya" (Motorway Now) to the shoppers.
The Almanzora association of municipalities has been demanding a motorway for the district for a quarter of a century.
But there have been conflicting signals over the motorway, with Andalucian Development and Housing Minister Elena Cortés saying that it would not go ahead under a public-private partnership. Yet the government's delegate Encarna Caparrós contradicted her and said the works "would go ahead, one way or the other".
Antonio Ramón Salas, president of the association of municipalities, said: "We have been demanding the motorway for more than 25 years and have never raised our voices. Now there's no money but when there was, it wasn't built either. Our region suffers from the lack of an artery that links it and communicates with Granada and the Levante. Our industry and commerce depend on it, medical transport, security and even the kids who live in small towns and need to get the bus to go to school."