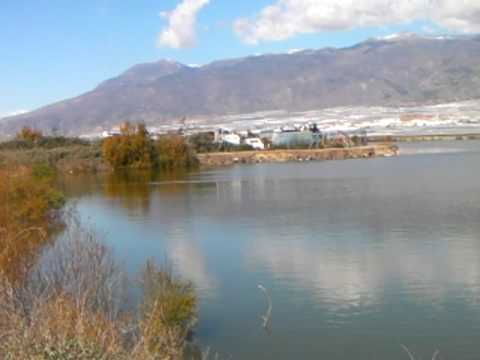 It's a crime that could have gone unnoticed had it not been for the recent torrential rains that caused the Sapo reservoir to overflow.
But because of the volume of water that was dumped on the Sapo reservoir, an unauthorised pipe that was draining water from it has been uncovered.
Investigators from the Andalucian Agriculture, Fisheries and Environment Ministry believe that the unauthorised pipe could be responsible for the rupture of a branch of the pumping system and therefore led to water overflowing from the reservoir.
A technical survey found that the branch water leak was the result of the displacement of the pipeline, caused by the undermining and the movement of the fulcrum near the valve. It was at this stage, that the surveyors found a very primitive water drainage system reliant on an unauthorised plastic hose, which apparently was being used to divert water from the discharge pipe to a nearby pond.
Pumping from the reservoir had to be halted for half a day to fix the problem.
The ministry has instructed its legal services to study the possibility of filing a complaint against the person or persons responsible for the unauthorised pipe.