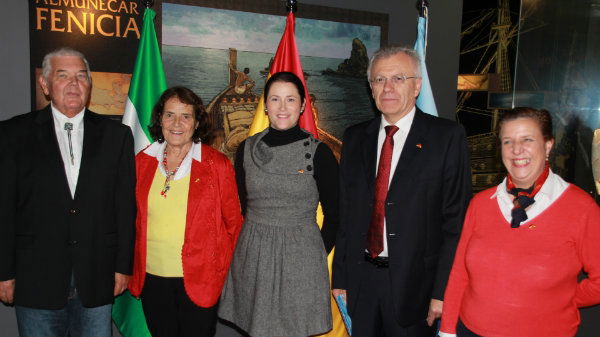 A CULTURAL event in Almuñecar brought together locals and German expatriates under the same roof.
Following the success of a similar event for British residents weeks ago, the town's 'Casa de la Cultura' social centre hosted several German-themed exhibitions, typical food servings, as well as displays of documentaries featuring German towns. A theatre group also played a humor performance, followed by live music and poetry readings.
The Almuñecar Councillor for Institutional Relations Maria del Mar Medina opened the event, which was honoured with the presence of the German Consul in Malaga, and the President of the local German-speaking association, Carl-Heinz Möller.