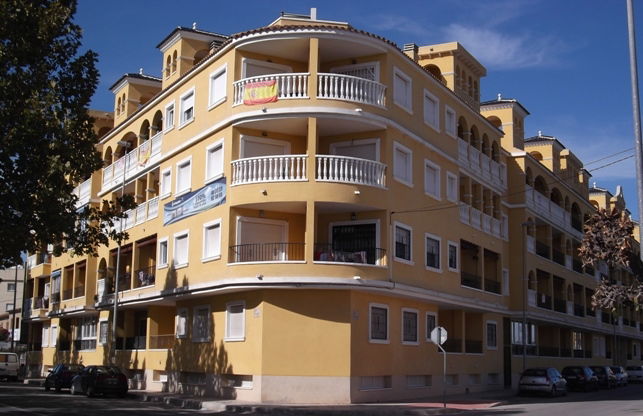 RESIDENTS of Vegamar I in Almoradi are so fed up with paying the price of illegal rentals in their apartment block that they are asking the press to highlight their situation in the hope that others may be able to help or advise.
"We have done all the legal things we can do but the justice system is very slow." Says Marie Carmen Gómez from Afina; the administrators for Vegamar I. She explains the problems began as soon as residents began moving in to the building in 2008.
There are 126 apartments and 32 belong to the promoter Proalto. They are currently going through the bankruptcy process with the courts in Alicante and now a curator appointed by the courts, is responsible for these 32 apartments.
The curator has made a denuncia at the Guardia Civil with respect to the illegal letting out of these apartments by a former employee of Proalto who also lives in Vegamar I. He has keys for these properties and has since begun privately renting them out.
"He just rents them out to anyone and does not care and keeps all the money," says community president Antoinette van Wouden. "These families have no respect for the rules and regulations and pay no community fees, they throw bins through the balcony, kids run down the halls pressing for the lifts and breaking lights which the community then have to pay for."
The community has worked hard and spent a lot of money on finishing what Proalto didn't so they can obtain their habitation certificates and get their proper water and electric meters installed, which they have done, but now find that these 'illegal' tenants, who did not contribute anything, including the former employee, are tapping in to the private and community supply for which the owners are paying the bill.
"It is very problematic," adds Marie Carmen, "now there is 3 or 4 apartments connected to one meter which is illegal and dangerous but Iberdrola do not seem to care. It is very difficult to explain to the residents why, since we have reported it to the Guardia Civil with denuncias, nothing is being done. But we continue to fight for them."