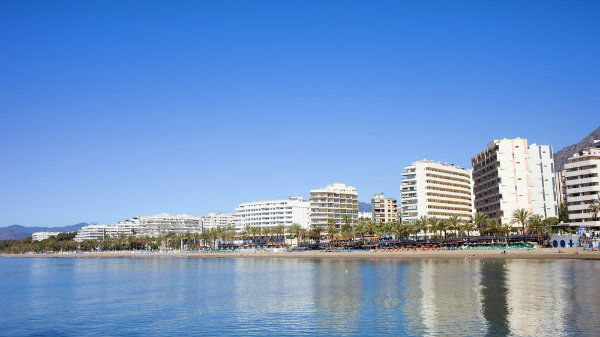 ACCESS to beaches all along the Costa del Sol will be upgraded for the upcoming summer season. An ambitious €7.5 million plan will be set on by the Qualifica Consortium, which gathers the main tourist towns and business under the same umbrella. The intention is to start the works as soon as possible, so visitors are not bothered during their summer holidays, the Andalucian Tourism and Trade Councillor Rafael Rodriguez said.
The share of investments in the Plan Qualifica is distributed as follows. Torremolinos will be awarded €900,000 and Fuengirola €949,000. The Santa Ana beach accesses in Benalmadena will get €878,000 for repair. The three beaches in Mijas-Costa will be given €1.05 million, while for the full repair of the three Marbella beaches the consortium will invest €1.58 million, the largest share.
Other beaches included in the plan are the Cristo Beach in Estepona (€1.09 million), the Arroyo Jordana and Rio Manilva beaches in Casares (€450,000) and La Colonia-Colegio Beach in Manilva (€590,000).
Besides this schedule of works, four additional tourism programmes with a total €900,000 budget have been announced by the Malaga Government (Diputacion). For one thing, €200,000 will be invested on promotion and technological support for private tourism companies. Some other €300,000 will be allocated to companies joining the Sicted quality tourist destination system, which currently holds more than 150 different companies.
For companies specializing on rural and adventure tourism, a €200,000 budget will help setting a landscape hiking route network. "Lots of British holiday operators reported us during the World Travel Market London show that the tourist offer in Costa del Sol should be diversified, including something else than sun and beach," Rodriguez said.
Finally, the remaining €200,000 share will be used to support new and emerging tourist products, including golf, sea sailing, health and wellness, culture, gastronomy, ant many other. This contribution will be allocated in the shape of what is known as 'tourism product clubs'. These are products or services by private companies that are backed by public investment. They are offered to a selected number of companies.