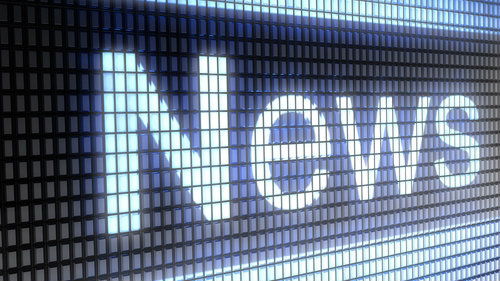 Parents step-up school protest
PARENTS have stepped up a nine-year campaign to have the baccalaureate taught at El Alquián secondary school near the airport with a 30 minute protest outside the premises as students chanted support from the yard.
Warehouse fire
FIRE destroyed a huge industrial warehouse on the N-340 at Vícar. None of the cars housed was damaged.
Night tremor
A NIGHTTIME earthquake measuring two on the Richter scale struck near Olula del Río and Fines, though no injuries or material damages were reported.
School arrests
Three youths, two aged 20 and a one aged 17, have been arrested on suspicion of stealing €552 worth of sweets from Vera Secondary School canteen.
Two held after A7 car chase
TWO men were arrested by the Guardia Civil after a car chase on the A7 to Murcia. When their van was searched, officers found12 stolen construction crane counterweights and discovered the vehicle had been started by crossing the wires.
Cheese please
MILK exported from Almeria is being made into Brie cheese in France, with sales worth €5.3m, a 47 per cent increase.
Death trial
FOUR bosses at the Briseis toiletries factory in Benahadux have gone on trial accused of negligence, which led to an explosion that killed two workers five years ago. They face up to three years and three months in jail if found guilty.
Testing times
MORE THAN 300 Almeria students aged 20 and over are sitting their baccalaureate exams this month, with the vast majority sitting humanities and social science papers.
Northern nosh
ALMERIA´S fifth Spanish traditional cooking festival – focussing on dishes from the northern provinces of Asturias, Avila, Navarra and Ourense – will end at the La Encina restaurant in the old town on December 2.
Conference agenda
MORE THAN 160 healthcare professions and NGO representatives attended the second Almeria conference on immigration and health held in Aguadulce. The main themes were bioethics and cultural diversity.
On-line courses 
FREE internet courses are being organised in El Ejido and Adra as part of the regional government's 'digital commitment' programme. For more information, visit www.andaluciacompromisodigital.org or call 902 12 12 30.
Waste plan
A NEW €428,000 waste centre near Albox fire station will be the collection point for wood, furniture, small-scale construction material, oils, batteries,photographic waste, white goods and other household items.
Food volunteers
MORE THAN 40 students from the Universidad de Almeria have volunteered to collect food for La Gran Recogida charity, which hopes to gather 100,000 kilos of sugar, rice, legumes, flour and oil.
Expo dates
THE seventh Expomojonera fair in Mojonera at which local produce and products are exhibited will be held from December 14 – 16.
Meaty course
A COURSE on how to make meat products including fuet, sobrasada and morcilla has been launched in Abrucena, with 18 unemployed women from the town and nearby Abla and Fiñana so far taking pàrt.