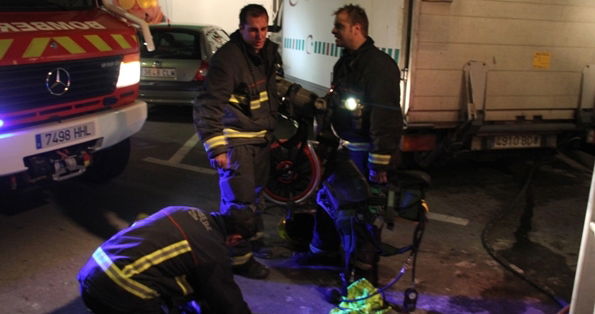 AROUND 150 people were evacuated from 72 houses in Almuñecar when fire broke out. 
The fire around Edificio Alvarez in Calle PabloIglesias started at midnight in the building's garage. Firemen battled for more than four hours.
Twelve vehicles were damaged and the building structure was partially damaged, which made safety authorities fear it could collapse. The garage became "a raging inferno," firemen said, so it took several hours before they could move the vehicles that had not been damaged away.
Access to nearby homes is under protection of the Guardia Civil, Local Police and Civil Protection, so they can escort residents who wish to collect personal goods.
Today (Wednesday), residents in the area remained unable to stay in their homes as electricity and water supplies remained off.