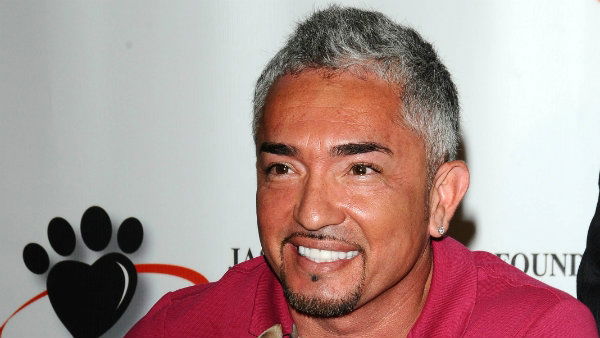 I HAVE been involved in dog training for over 55 years during which time I have used methods that I was taught and some which I invented for my own systems.
All those involved in the canine industry really have to thank the late Barbara Woodhouse, who in the 1960s/70s introduced dog training with her famous phrase 'walkies' and in my opinion Barbara was a pioneer as she was a passive trainer.
Prior to Barbara Woodhouse, 90 per cent of dogs were yard /garden dogs living outside in kennels.
During the 80s, Roger Mugford, a renowned zoologist, introduced the head collar called the 'Halti' which was a new method of controlling dogs to walk to heel similar to a horse halter.
Many in the industry including myself laughed at the idea of walking a dog on a head collar. Like everything in life, there is progress. The Halti was a new ethos in the canine training industry and as a result more passive ways were introduced by John Rogerson, John Fisher, Annette Conn, Peter Neville and many others, including myself, where I introduced free socialisation.
Over the past 25 years, there have been many new concepts and studies and as a result more positive reinforcement training has been used to educate people who have pets. We now know through studies that dogs are not pack animals!
It has been proven that many of their genes are not that of a pack animal. There are no pack rules, we raise dogs as we raise children and our dogs go to a school. We do not use the word pack as a group of dogs is a collection, there is no hierarchy.
I have been aware of the type of training methods used by Cesar Milan, the Mexican from the USA know as The Dog Whisperer.
He has many TV shows which includes using electric collars and tapping the dog's body with the foot which appears to people as if he is kicking the dog. Cesar punches and uses spike collars if required. His system unfortunately, like many trainers, is now completely out of date and as he himself states, he is self taught which in my opinion is dangerous.
In the The Mail on Sunday, Cesar robustly defends his methods. 'I am not brutal or cruel to animals,' he insists. 'My mission has always been to save dogs – especially troubled and abandoned dogs. I've dedicated my life to this. My new TV series is all about saving shelter dogs and rehabilitating them so they can be adopted by good families.'
Cesar insists he uses the more controversial techniques only on what he calls 'red-zone' animals: aggressive and abandoned dogs who could never be re-homed without proper training.
He says he never hurts the animals, only touches them lightly. But he also says that spike chokers and electrical devices 'may be helpful'. On his website, Cesar says that an electronic dog collar 'is the most successful' at stopping unwanted barking, but says owners should seek expert advice before using them.
He says: 'I use many techniques to rehabilitate dogs. In extreme cases – by which I mean cases where I'm the last resort before a dog is put down – these tools may be helpful. But they are just one of many techniques.
I am from the old school and pleased that 25 years ago I took various courses in London with John Fisher and Annette Conn and others and also attended many training schools in the UK and USA.
These educated me to progress and use modern methods which includes using a head collar. Aggression used towards an aggressive animal results in a negative way causing so many problems. Now the new modern approach is the Teddington Touch, known as the TTouch which Sarah Fisher uses and can be viewed on the Internet.
In conclusion, lately a term being used in Spain is 'Force Free Training'. This expression stems from the USA and literally means passive training which most trainers here use.
Don't miss David on Talk Radio Europe: Costa del Sol East (Calahonda to Nerja) 88.9fm Costa del Sol West (Calahonda to Algeciras) 91.9fm Jávea, Benidorm, Alicante 88.2fm Elche, Torrevieja, Orihuela 105.1fm Denia 95.3fm Costa Calida, La Manga, Murcia, Mazarrón 92.7fm Mallorca 103.9fm or listen live worldwide on the web www.talkradioeurope.com http://www.talkradioeurope.com. Also tune in to iPhone app Tunein Radio. This Saturday: Earls Court Discover Dogs Special Celebrities interview with my UK Host Carolyn Mendteith, following extra hour in studio discussions with Ann Derizzio, teacher of Pudsey, famous Britain's Got Talent winner.