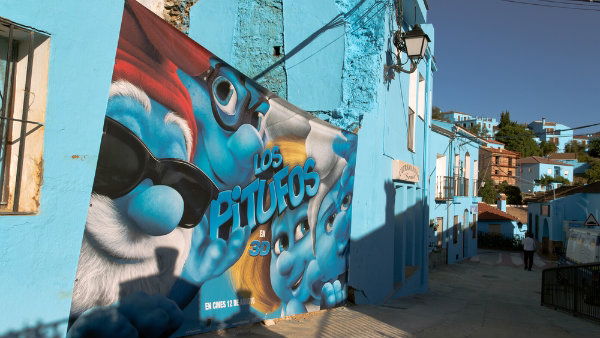 JUZCAR, the town that Sony Pictures painted all blue to promote The Smurfs 3D movie last year, has released 5,000 street maps for tourists. Those visiting this 'Smurfs Town' will now be guided through the many spots and surprises around every street corner.
Since Juzcar 'went blue', more than 175,000 have visited the city, the town hall said.
This weekend, there will be a 'Smurfs Tapas route'. Mushrooms are guaranteed.