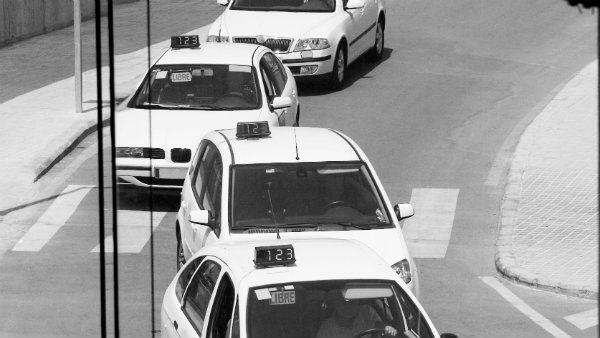 THERE is friction between licensed cab drivers and pirates, especially those doing lucrative airport pickups.
It cannot be a price-cutting issue as there isn't that much difference between them. Licensed drivers have a reputation for lack of transparency in pricing and king of the road driving practices. Pirate drivers are more considerate and tend to speak their passengers' language; they are a hard act to follow.
As their public image is not good, it might pay if licensed drivers were to go on a charm offensive. Hats off to Seville cab driver Rafael Segura; he is providing free transport to health centres to cancer stricken kids and families on their uppers.
---
A BRITISH pensioner taking part in a popular run has died. Yes, I know he was an experienced runner but really, should a gentleman, said to be between the ages of 65 and 75, be taking part in 10 km runs anywhere, especially along unforgiving metalled highways?
From a very early ago, I taught my sons that the most important word in the English language is 'anticipation.' Always anticipate the possible consequences of your intentions. It is a pity he did not.
Let us all grow old gracefully; we are not the eternal teenager except between our ears.
---
SO A Madrid lady driver, who pursued a handbag thief, mowed him down and killed him, is unlikely to face more than a charge of traffic misdemeanour.
The police accept the assailant was 'accidentally' hit 'due to the momentum of the car'. It sounds perfectly reasonable. I must remember this should I ever be involved in hapless misjudgement when driving. When stealing Spanish ladies' handbags, avoid those with car keys in their free hand.
---
Michael Walsh – Professional Editing and Ghost-Writing
Awarded 'Writer of the Year'
Telephone 0034 662 067 490
Skype michael.walsh2088
http://www.michaelwalsh.es/