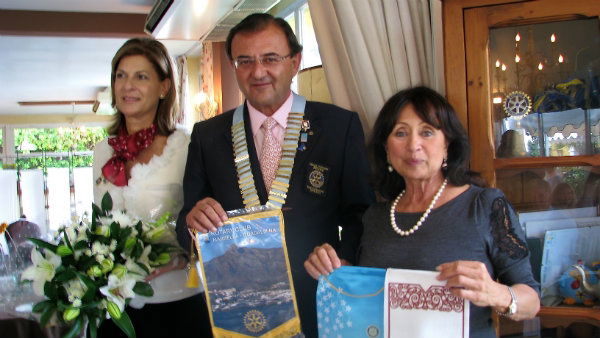 MEMBERS and guests of the Rotary Club Marbella-Guadalmina were thrilled to welcome the 2012-2013 district Governor of Rotary International Juan-Manual Arenas Ricart and his wife to a special lunch held in his honour at the Cortijo de Ramiro in Guadalmina.
His inspiring speech outlined the work that Rotary International are doing to eradicate polio globally and expressed his gratitude that over a million members worldwide are fulfilling the dreams of Paul Harris, the founder of Rotary over 100 years ago.
His hope for the future is that there will be a substantial increase in numbers of members in order to satisfy the definite need of 'service' in the community and workplace that exists in our world today, which is Rotary's main objective. To join this inspirational movement, visit www.rotaryclub-marbella-g.org.