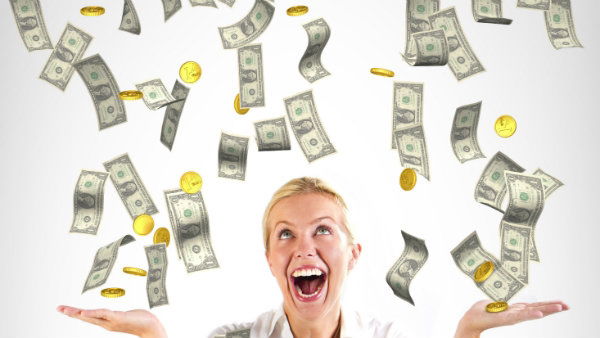 TIME Team has been axed by Channel 4 after almost 20 years on air.
Tony Robinson's archaeology series, which began in 1994, will bow out with a final series next year, including an episode looking back at highlights from the show's 250 episodes. A number of Time Team specials have also been planned, which will air into early 2014. Classic episodes will also be rerun on Channel 4 and More4.
Robinson, who starred as Baldrick in Blackadder, said: "Not many performers are given the privilege of featuring in two iconic TV series – but I've been lucky. "Time Team was not only high-quality public service television, it also attracted a large and passionate audience both in the UK and overseas. "I'm proud to have been associated with it."
Channel 4 commissioning editor for history Julia Harrington said the broadcaster is looking at new "entertaining and innovative ways" to bring the past to life. New shows include a documentary about the hunt for the remains of Richard III called King in the Carpark: Richard III, and a new series titled People of Stonehenge. Channel 4 head of factual Ralph Lee said: "I am incredibly proud that, as well as providing hundreds of hours of education and entertainment on Channel 4, Time Team has invested more than £4 million in archaeology in Britain."
MELISSA George has spoken about a potential second series of her spy thriller Hunted. The drama, created by Frank Spotnitz (The X-Files), is currently airing on BBC One in the UK and on Cinemax in the US. "It's all going to be about Sam's journey, finding out and putting the pieces together. She won't be the nanny anymore." The actress, who plays Sam Hunter, added that a second series of Hunted would be set in Berlin. "Next year it''s in Berlin and there's a whole link to Hourglass, which is the covenant group that killed her mother," said George. The Australian star previously stated that her Hunted role "could potentially be long-term," adding that she may be playing Sam "for the next five years."
MARK Addy (Game of Thrones) and Siobhan Finneran (Downton Abbey) are among those confirmed to star in a second series of BBC drama The Syndicate. Series two of Kay Mellor's acclaimed show will focus on five low-paid hospital workers in Bradford who win £72 million in the EuroMillions lottery draw. Addy will play recovering alcoholic Alan, who finds himself tempted by the booze following the big win, while Finneran is cast as nurse Mandy. Natalie Gavin (Prisoners' Wives) will star as Mandy's daughter Becky, a single mother whose numbers win the jackpot, while Jimi Mistry (Strike Back) is male nurse Tom, who decides to have a baby with his girlfriend following the win.
Gavin & Stacey's Alison Steadman is the final member of the syndicate, former dancer Rose, who hopes to pick up where she left off with the help of an expensive double knee replacement. "The Syndicate is a drama series of our time," said writer Mellor. "As the world recession bites harder and deeper, more and more people are doing the lottery. It gives them the weekly hope of winning their way out of debt and poverty." The Syndicate will return to BBC One for a second series in 2013.
---
Article by Richard Shanley