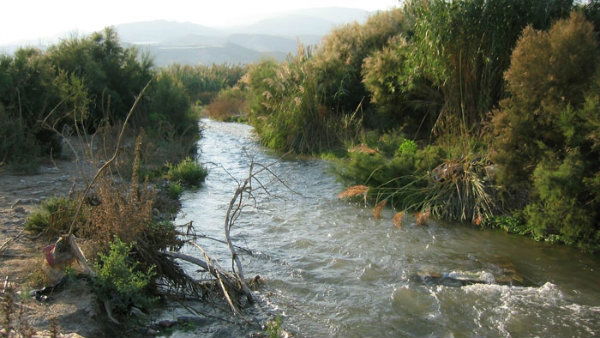 ADRA is urgently calling for the local riverbed be cleared to prevent a similar disaster to the recent floods.
Back in October 1973, a storm with 206 litres per square metres of rain caused the river to break its banks, causing extreme damage, with water reaching a depth of two metres in parts. At its worst, the river was flowing with up to 1,200 cubic metres per second, breaking the walls which had been built to divert its course.
For seven years, the town hall has been sending requests to the government delegation in the province for the riverbed to be cleared, as its current state is a danger to the town. Local mayor, Enrique Hernando, has recently met with the territorial representative for the Junta de Andalucia Department of Agriculture, Fishing and Environment, Jose Manuel Ortiz, to discuss the matter. Ortiz said that he didn't realise the riverbed was in such a bad state. The mayor has announced that if nothing is done, the town will take the case to court, although previous representatives for the delegation have said that the problem with clearing the river is the presence of a protected species of fish. Hernando has responded that his priority is "the people of Adra" although he has "nothing against the fish".
When the town hall took clearing the river into its own hands a few years ago, they were reported for their effort. The river continues to be full of cane and plants, as well as agricultural waste which blocks the flow of water and can cause serious damage in case of floods.