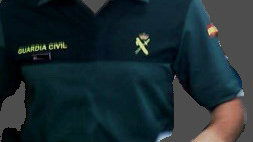 THE United Guardia Civil Association has requested an investigation into events involving two officers working in Malaga. They have sent a letter to the General Manager of the force, Arsenio Fernandez de la Mesa.
The first of the complaints was made a year ago against a sergeant in Benahavis, for allegedly cancelling complaints against his relatives and falsifying signatures on official documents. As so much time passed before the matter was investigated, it was shelved. However, the association complains that it is a very serious matter which was never reported to the Prosecutor's Office, which could constitute a crime in itself.
The second complaint was against a Chief Capitain in Malaga for using official vehicles for personal matters. The association has complained that they were never informed whether an investigation went ahead, and if so, what the result was. The same officer was reported for drug related crimes and falsifying an official document in a drugs operation. However, he was later promoted, which makes the association suspect the investigation was not carried out.
They are demanding supported from the Government Sub-Delegation in Malaga to prevent corruption within the Guardia Civil, in order to gain greater trust from the public.