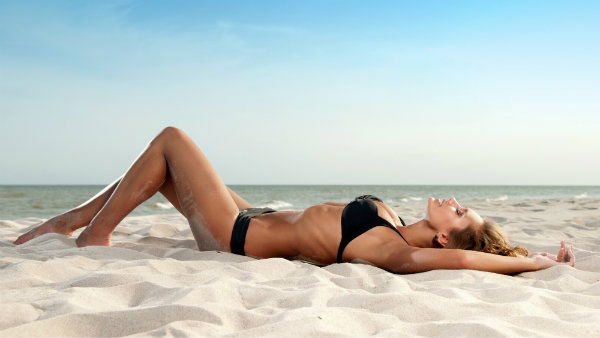 WE'RE all well aware of the dangers of too much sun. But did you know that spending too little time under its rays can also be detrimental to your health? 
UVB radiation boosts the body's Vitamin D levels, which it needs for absorbing calcium and forming healthy bones and muscles. We get around 90 per cent of our Vitamin D intake this way. Sunlight boosts the body's Vitamin D levels, which seems straightforward enough so far.
But, before you rush off for an afternoon on a sunlounger, you need to consider how much sunlight is needed to strike a healthy balance between adequate Vitamin D levels and the risk of sun damage and skin cancer. A statement issued by a group of seven British health organisations – including the British Association of Dermatologists, the National Osteoporosis Society and Cancer Research UK – acknowledges that there is 'no one-size-fits-all' recommendation. The amount of sun exposure needed to produce sufficient Vitamin D varies according to a number of environmental, physical and personal factors. 
The statement does, however, state that the time required is 'typically short and less than the time needed to redden or burn'. So, regularly (i.e. a few times a week during the summer) exposing your hands, face and arms to the sun for between 20-30 minutes, possibly longer on cloudy days, should be sufficient. Regular exposure to the sun can be good for you.
Courtesy of beautywithoutthebeasts.com