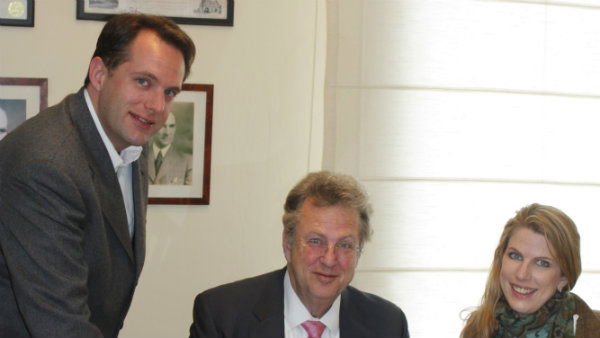 Back in 1904, B. B. Clover opened his first real estate agency in Chicago. Little did he know that more than a century later, the business he founded would be one of the best-known names in Spain
WHEN it comes to family businesses in Spain, few have the rich history of Panorama Real Estate Agency. Not only is it Marbella's longest established agency, with 42 years of business under their belts, but it has also forged an enviable reputation for dedication to its buyers and sellers alike.
But how many of those clients are aware that Panorama has a remarkable track record in the real estate world that extends to more than 100 years and originates from the United States? In fact, few people know that Christopher Clover, Panorama's owner and managing director, actually comes from a three-generation-old family of real estate agents and entrepreneurs. And now the fourth generation of that family – his children Alex and Katinka – are working in the family business.
Panorma's mother company was founded in Washington DC and bought by Bill Clover, Chris's father. two years later,. Bill had been an established real estate agent in Virginia since 1952, which he founded with his father Burtt B. Clover, who had founded his first agency back in 1904. Bill Clover established Panorama in Marbella in 1970 and the company was renowned for bringing clients to the Costa del Sol by charter inspection flights to view properties.
In 1975, the Washington office closed and Marbella became an independent office under Christopher's direction. Over the years, the business has grown to the point where it is now one of the best-known agencies in Spain, if not the world. And it's a business that has family dedication at the core of its success.