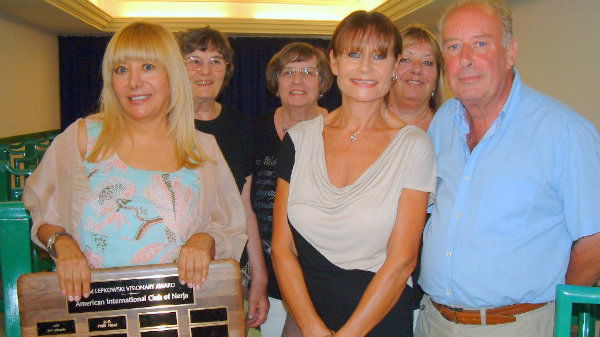 MANY of the 134 members of The American International Club of Nerja (AICN) attended the 2012 Annual General Meeting at the Hotel Nerja Club.
Many statements of thanks were given to retiring President Arturo Knighton for his excellent leadership over the past two years, and members welcomed Len Latham as his replacement.
Christopher Carnrick was nominated to accept the title of 'Manager of IT' for his outstanding contribution to the revamp of the Club's website, and Pettit Flood was presented with the Jim Lepowski Visionary Award for her outstanding volunteer work throughout 2012.
Before lunch, the club confirmed the AICN End of Year Bash will be held on November 10 at Hotel Almazara. For €25, the gathering will include a cocktail of champagne and canapés, a silent auction & raffle, live music & dancing and a delectable 3 course dinner. Non-members are also welcome for 30€, with special discounts for overnight stays at the Hotel are offered to all. For more information, visit www.americaninternationalclub.com.