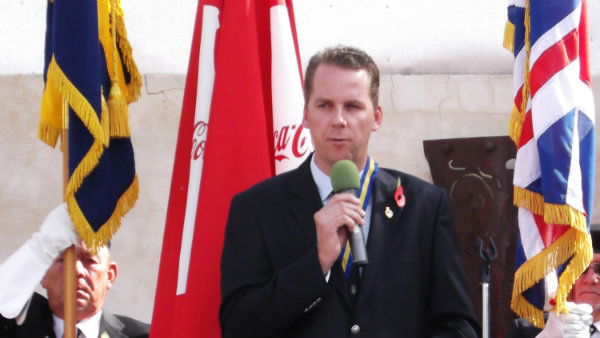 THE 2012 Poppy Appeal has now been launched with The Royal British Legion In Spain District North hoping to top last year's figure and raise more than €134,000.
The launch took place at the Abbey Tavern, La Florida, with a parade of the standards, accompanied by the Torrevieja Pipes and Drums before British Consul and District President Paul Rodwell, took to the stage to address the invited guests, including Councillor for the Coast Pedro Mancebo, "We are very proud of this tradition, of supporting service men and women and their families who suffer throughout conflict." Paul Rodwell continued, "The amount of money raised last year is quite staggering and that is a testimony to all those people that go out there with boxes and collect money."
Robin Hargrave, Poppy Appeal Organiser, said that help to raise money is needed now more than ever. "Every cent raised goes to helping our beneficiaries and €250,000 is spent every day worldwide helping veterans and their families."
With the number of veterans expected to rise in the next few years and casualties of war being in their 20's needed help and assistance for the rest of their lives, The Royal British Legion's role is as vital as ever as is modernising having a presence now on Twitter and Facebook to help "reach out to as many people as possible, but we still rely on our generosity," Explains District North Chairman Chris Wyatt.
Thanks were given to all the volunteers and supporters of the Poppy Appeal and to Easy Removals who transported all the poppies from the UK to Spain.