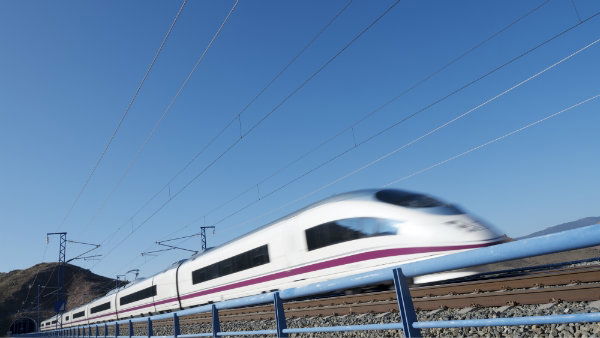 MARIANO RAJOY was accused in the Valencia parliament of "abandoning the region to its fate as never before."
The high speed Barcelona-Figueras-Perpignan AVE line will connect with France in 2013, the Spanish president announced at last week's Spain-France summit.
Bypassing Valencia city will isolate the region from Europe, claimed the PSOE socialist party's Infrastructure spokesman, Francesc Signes. The Valencian Community would progressively lose competitiveness as passengers and merchandise links improved in other Spanish regions, Signes warned.
Fords had conditioned retaining the Almussafes plant in Valencia with a direct rail link with France, he said. This latest announcement would "come as a blow" to Fords and all Valencian businesses.
Meanwhile, work on the Alicante-Murcia AVE line is causing delays on local trains in Orihuela.
Since the Miguel Hernadez station was temporarily closed and replaced by the Arneva halt, passengers complain that trains are arriving up to 40 minutes late. There is no ticket office at the new location and anyone wanting to book seats on an inter-city train has to go to Murcia or Elche.
The AVE works will take two years, pointed out a spokesman for the IU socialists. Orihuela town hall, together with constructors ADIF, needed to find a rapid solution, he said.