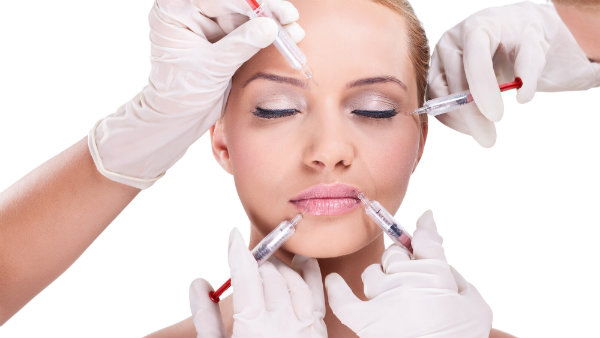 IF God were an artist, he would probably only gain a 'B+' for his efforts in creating mankind. Not many of us are entirely happy with our appearance – reflections of sagging jaw lines, broad noses and thunder thighs cruelly taunt us every time we pass a mirror. Beauty may only be skin deep, but you have to be thick skinned in our world to do without it; nor is it any longer in the eye of the beholder, but instead in the eye of the media, who tell us on a daily basis what we should look like.
No wonder that plastic surgeries rose nearly 6 per cent in the UK alone last year, while the US, which leads the league tables, surged nine per cent with a total of 9.5 million procedures; all at the height of the credit crunch.
The beauty business is hardly new, but I am apparently woefully behind the curve. While lamenting untold wrinkles, inferior bra size and a wobbly belly that could see off most dancers in a harem, I have noticed that people in the streets are looking curiously carefree, youthful and pert. Either they have a Dorian Gray-style portrait in the attic, heavenly genes … or they've had a 'bit of work done'.
I feel positively medieval that I have yet to inject my forehead with poison or the deeper creases with strange compounds, that may well have been invented by Dr Jekyll. The thing is; I bet I would be the one to get a droopy eyelid or the doctor would have a coronary while injecting me (probably daunted by the vast task at hand) and any implants in the Pamela Anderson department would be sure to pop at the most inconvenient moment.
It is still tempting, though – a little nip here and a little tuck there and you, too, could look like Scarlett Johansson (lips), Natalie Portman (nose), Keira Knightley (chin) and Anne Hathaway (eyes), who happen to be the crème de la crème of these features. Meanwhile, men typically plump for a combination of Ashton Kutcher, Jude Law, John Hamm and Hugh Jackman. Shakespeare, today, would have to ask; 'to Botox or not to Botox?' – that is the real question.
"I became invisible after I hit 45, so I had to…" one surgically enhanced friend justified her regular visits to her cosmetic guru. "I feel so much more confident," a recent recipient of a C-cup delightedly confided, which sounds encouraging, but then, I don't personally know anyone who has suffered a 'trout pout' or cement fillers. The consensus seems to be that people want to be noticed; that our original configuration doesn't cut the mustard and they are willing to invest hard-earned cash to change their looks.
And the market is not driven by our fight against the ravages of time alone; In a recent survey, some 48 per cent of 16 -21 year-olds said they would consider plastic surgery – a time typically pegged as the golden era for beauty (judging by the ages of most fashion models).
Perhaps we could send new specifications to God and ask for a re-design? Then we could all walk around happy in our identical features, unable to tell each other apart – but heck, maybe that would be a small price to pay for beauty…
CAPTION: To Botox or not to Botox; that is the question …